In an apartment in Ballsbridge in Dublin, Oksana Mykhailenko is packing up her life into a small suitcase. It is the second time in four months.
From a town near Kyiv, she fled to Ireland with her two-year-old daughter Karina last March, as the Russian offensive intensified.
Karina is sitting on her bed watching her mother gather their belongings.
"I came here with my daughter to protect her from the bombings," says Ms Mykhailenko.
The stress of being away from her home is evident and she now wants to be reunited with her family who stayed in Ukraine.
"I'm worrying too much about my family and all the Ukrainian people," she said.
"And at the same time, I'm feeling that I'm not there to help them.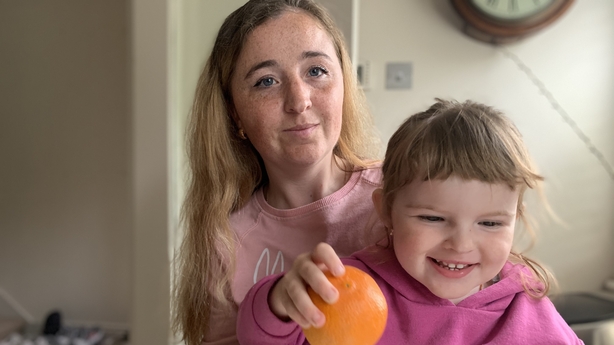 "I really want to go back home because my husband is in the army and on the frontline. Recently my dad joined as well. I would like to support my mam and my family and I just want to go back to my home and my homeland."
Ms Mykhailenko, who worked as a nurse back home, is thankful for the support she got here, but the pull of home cannot be ignored.
"I really like Ireland, I'm very happy here," she said.
"People are really nice and pleasant and open and generous. But I really want to go back home."
Along with her daughter, she is travelling via Poland to a city in west-central Ukraine, around 250km from the capital.
Their safety cannot be guaranteed.
"Right now, it's quite safe to go back, but I can't tell you 100%, but I need to go back," she said.
"I'm very happy to go back home to join my family but at the same time I'm sad that the war is continuing."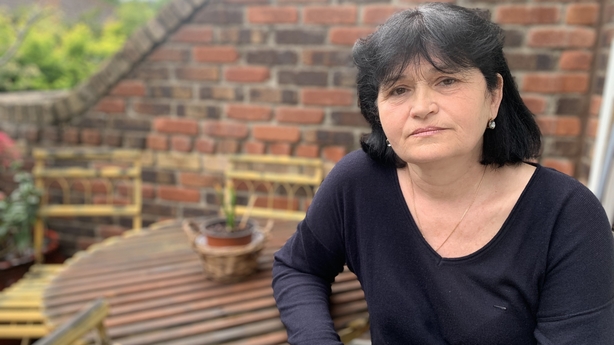 Ms Mykhailenko's relative, Nina Mykhailenko, is also heading back.
A primary school teacher, she too has been in Ireland since March. Her thoughts are never far from her homeland.
"I came to Ireland because of the bombing and invasion. I never wanted to leave my country I never wanted to escape, I always wanted to stay. I just wanted to help."
---
---
She knows she will be heading back into a war-torn country, but it is a risk she is willing to take.
"I can't stay here anymore," she said.
"I need to be there. I want to be there. It's my home, it's my homeland, it's my country," she said.
"They're my friends and my family. I just want to go home."
She too is grateful for the reception she has received here.
"From the bottom of my heart, I would like to say a big thank you to the people of Ireland," she said.
"They are extremely generous. Since I came here, I never felt unsupported.
"People here are so polite and never angry. Thank you to the people of Ireland."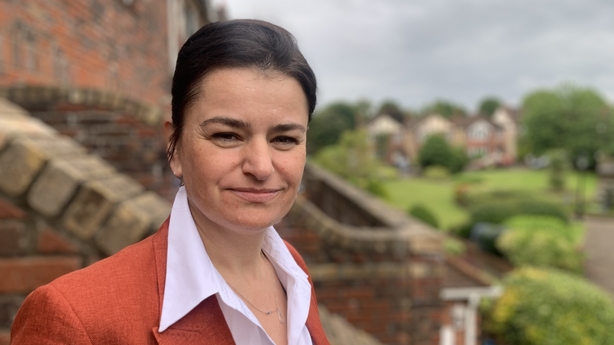 Nina's sister, Lyudmyla Zakharchenko, has lived in Ireland for 20 years and is working as a doctor. Seeing family members heading back into Ukraine brings mixed emotions.
"I'm worried about them," she said.
"But personally, I'd probably do the same in their position. I do understand their feelings. It's their home."
Their story illustrates the ebb and flow of war.
While this family leaves, there are still Ukrainians arriving into Ireland, but the numbers are dropping.
Last week, just over 1,200 made the journey, down from a high of 4,200 during one week in March.
The Mykhailenkos though are heading the other way, taking a risk, heading home.
At Dublin Airport this week, relatives hugged each other as they were waved off.
Another wartime goodbye.