The Stormont Assembly is to meet on Monday to try again to elect a Speaker and First and Deputy First Minister.
The Assembly cannot conduct any business until a new Speaker is elected.
That requires the support of a majority of unionists as well as nationalists and the DUP has made it clear it will not endorse it.
The meeting at 12pm on Monday is taking place after a Sinn Féin recall motion gained sufficient support.
Speaking to the media, Sinn Féin leader in Northern Ireland Michelle O'Neill said: "It's really important that we recall the Assembly and that we attempt, once again, to form an Executive and get the Assembly up and running to deal with the cost-of-living crisis, to deal with fixing our health service and every other issue that is pending.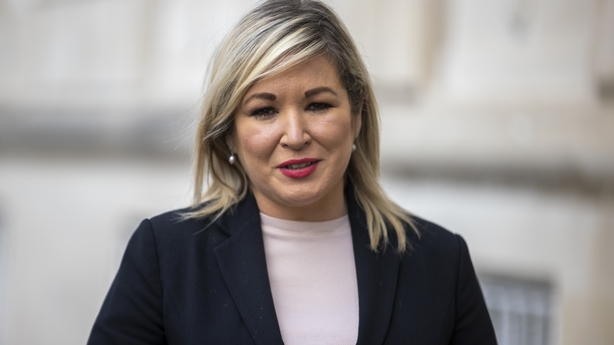 "I am glad that other parties have supported our recall petition because this means we have another opportunity to elect a speaker, put ministers into posts and get down to business and start to deliver for the public," she said.
"That is the democratic outworking of the election and that must be respected," she added.
Ms O'Neill also said that she is glad that "all of us who want to make politics work will be in that Chamber on Monday and will debate this" and she hopes they can get to a point "where we can actually elect people into post".
Ms O'Neill was speaking after a meeting with US Congressman Richard Neal at Parliament Buildings.
DUP leader Jeffrey Donaldson has dismissed the move as a stunt that "should be taken with a pinch of salt".
Additional reporting PA