Karen Harrington was sentenced to life in prison earlier this week for the murder of two-year-old Santina Cawley in Cork almost three years ago.
The jury at her trial at the Central Criminal Court returned its guilty verdict after deliberating for four-and-three-quarter hours.
Our Southern Editor Paschal Sheehy examines the incredible story Karen Harrington told, the story she didn't tell, and the garda investigation that challenged her narrative.
What happened in those critical two hours, between just after 3am and just after 5am, on the morning of 5 July, 2019?
Karen Harrington was alone with Santina Cawley in her apartment at 26 Elderwood Park, on Cork's Boreenmanna Road.
Karen Harrington admitted that.
She also admitted that Santina was alive and, indeed, uninjured when the child's father Michael Cawley left the apartment just after 3am to walk the 2km or so into Cork city centre.
By the time Michael Cawley returned to the apartment just after 5am, Santina was critically injured, close to death.
CCTV footage, painstakingly pieced together by some of the 90 gardaí who worked on this investigation, mapped his journey on foot from the apartment complex to Oliver Plunkett Street and back.
CCTV footage also showed he spent just over 40 seconds inside Karen Harrington's apartment on his return, before he emerged again, hysterical and screaming for help.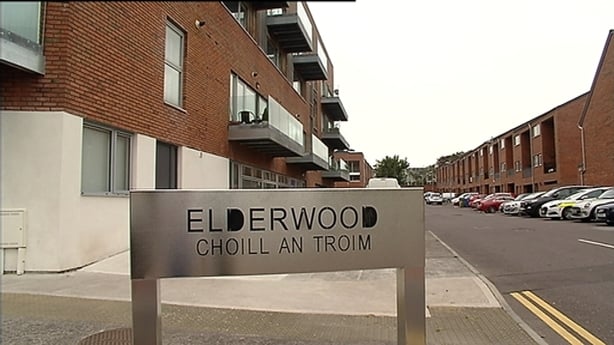 So what happened?
Karen Harrington was the only one who could answer that question; the only one who could explain.
She didn't.
She said she couldn't.
Did she leave the jury any option?
Karen Harrington denied that she murdered Santina Cawley.
And she was under no obligation at her trial to explain what happened but, when she didn't, what was the jury to think?
The jury was entitled to draw inferences from her evidence, which it obviously did.
Somewhat unusually, Karen Harrington entered the witness box and gave evidence herself for around 20 minutes during her murder trial.
It was only a fraction of the evidence that was heard over a total of 14 days.
What she didn't say, though, is perhaps what was most telling.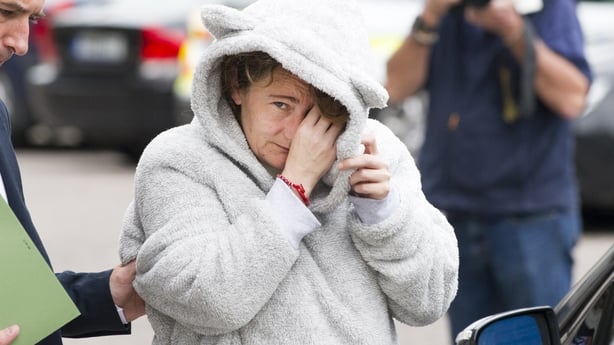 She was asked just two questions by her own counsel, Brendan Grehan.
On her response to the charge against her, she said, very firmly: "I did not murder Santina Cawley."
Mr Grehan then asked if that was her position throughout the garda investigation into Santina Cawley's death and she replied: "Yes."
Mr Grehan handed over to prosecuting counsel Sean Gillane, who picked up the thread.
"Who did?" Mr Gillane asked, baldly and directly.
Karen Harrington said she couldn't say.
"You can't say, or you won't say?" Mr Gillane asked.
Karen Harrington replied: "I am unsure to say."
The jury listened. Everybody in the courtroom listened. The silence in Court 6 of the Cork courts complex on Anglesea Street was broken only by Sean Gillane's questions and Karen Harrington's answers.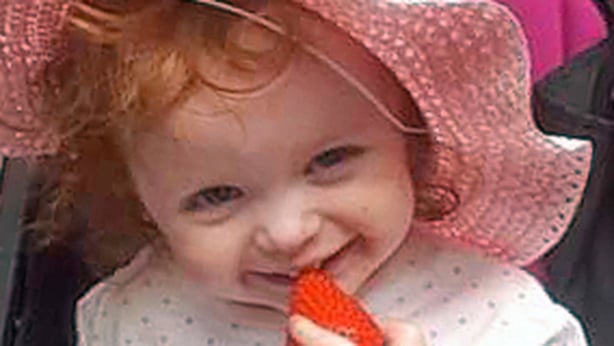 Karen Harrington claimed she was asleep; that she didn't know what happened, or how Santina Cawley sustained her horrific injuries.
Other evidence contradicted that.
There was, for instance, the evidence of next door neighbour Dylan Olney, who told the jury he was woken in the middle of the night by Karen Harrington repeatedly opening and then slamming the sliding door of her apartment.
He went and addressed Karen Harrington directly, called her a "dingbat" and told her he would call the gardaí unless the noise stopped.
More importantly, Dylan Olney was so concerned at 4.30am by the sound of a child crying coming from Karen Harrington's apartment and by what he interpreted as that child being taunted and told to "shut up" that he rang the gardaí at Anglesea Street Station.
That was an hour after Michael Cawley had left Karen Harrington's apartment to walk into the city centre. Critically, it meant Santina was alive at that stage.
Pathologist Dr Margot Bolster, who gave evidence later in the trial, told the jury Santina would have lapsed into a coma once she sustained the head injury which later proved fatal.
When the gardaí called to Karen Harrington's apartment at 4.50am, the place was quiet. They knocked on the door and on the window and could not gain entry.
The State contended that the apartment was in silence when the gardaí called because Santina had, at that stage, sustained her head injury.
That was 20 minutes before Michael Cawley returned there.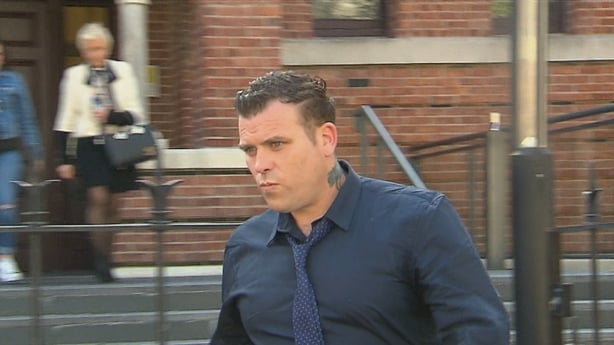 Karen Harrington stuck to her guns. Or, in the words of her counsel, Brendan Grehan, maintained a consistent position throughout that she didn't inflict those injuries on Santina.
And, yet, she was alone with Santina in her apartment during that critical two-hour period.
Karen Harrington's story was more than implausible: it was incredible; unbelievable.
She was, Sean Gillane suggested to the jury, like somebody walking between rain drops, convincing herself she wasn't getting wet.
He said the raindrops were the evidence in this case and Karen Harrington was drenched in it, soaked up to her neck.
Brendan Grehan reminded the jury that Karen Harrington was under no obligation to explain what had happened. She said she did not murder Santina Cawley and she denied the charge.
He suggested it was a case where the jury should have a doubt and, if there was a doubt, that should go to the benefit of Karen Harrington and she should be acquitted.
The jury deliberated for four hours and 46 minutes before returning its verdict.
Karen Harrington did not flinch when the verdict was read to the court.
From then to the time she was taken away by prison officers after the mandatory life sentence was imposed on her an hour later, she gave no outward indication of any emotion.
Incidentally, there was another striking feature of her evidence: leaving aside the question of what happened and how Santina sustained her injuries, Karen Harrington was said to have got on well with Santina Cawley.
She had often looked after her for Michael Cawley and Santina had slept overnight in her apartment when her father had stayed there too.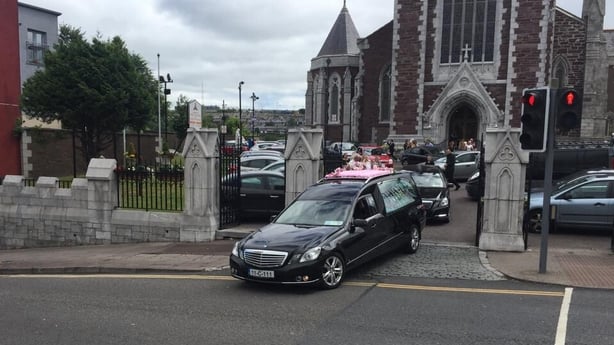 But there was no expression of sadness from Karen Harrington in her evidence, no hint of the devastation or revulsion she might have felt that a two-year old child would suffer such appalling injuries while she was in her apartment.
A lot happened on the night and in the early morning when Santina Cawley sustained the most horrific injuries and died.
Michael Cawley had rowed with Karen Harrington earlier. He had allegedly called her a hoor and a prostitute, causing her to storm off and return alone to her apartment some time after 1am.
But Sean Gillane insisted the trial was not an inquiry into parenting or relationships.
Mr Gillane said there was a cloud that needed to be dispelled in relation to Michael Cawley: he said he was in no way responsible for the death of Santina and it was desperately unfair for "wink or nudge or hints" to be allowed to "hang there".
"It is not a morality play," he said.
Indeed, Michael Cawley, who faced no charge arising out of the garda investigation, was commended by Mr Justice Michael McGrath for his "courage and dignity" in giving evidence at the trial.
"It cannot have been easy for Michael Cawley to tell us what he saw in the apartment when he returned," the judge said.
In the end, the trial came down to one question: Did Karen Harrington murder Santina Cawley?
The jury's answer was unanimous.