The mother of a man with an intellectual disability who has been put on a five-year waiting list to attend a weight management service has appealed for help from the HSE and the Government.
Jane Johnstone, who is the main carer of her son Evan, said he cannot wait five years for treatment.
The Ireland East Hospitals Group has apologised for the wait time, which it said was due to demand.
Family Carers Ireland has described waiting lists for people with disabilities following the pandemic as "a scandal".
At 6'4" (1.93m), Evan Johnstone is often referred to as the Gentle Giant.
The 22-year-old is autistic, non-verbal, he has 50% vision, and his movement is impaired.
Like others with intellectual disabilities, Evan thrives on routine.
When Covid-19 restrictions were introduced, it was disrupted. Evan's reaction manifested itself in what his mother Jane said can only described as "a food obsession".
To keep some control over it, Jane keeps dried food in the boot of her car because she says if it is in the house, he will find it and there is no negotiating it back.
Recently, he has started to eat items from the freezer, including frozen sliced pan and frozen chips.
Feeling overwhelmed, Jane referred Evan to the weight management services in St Columcille's Hospital in Loughlinstown, south Dublin.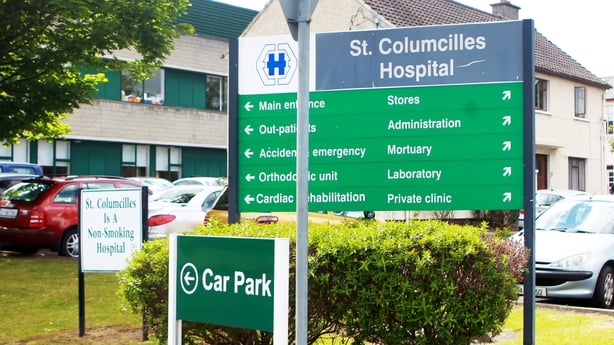 Recently, she received a letter to say that the waiting list is for five years.
"Evan just doesn't have those five years," she said. "I do not know where he is going to be in terms of his health in five years' time.
"He is a 22-year-old young man, with the same zest for life as every other young man. He needs a lot of support. And I need that support. I am not a medical professional. I am his mother, and I am his carer."
Jane acknowledged that she does not expect an appointment immediately.
"We know that's not the way it works, but five years is just too long. It's a huge worry, you know," she said.
All of this has reignited a previous trauma experienced by the Johnstone family.
We need your consent to load this rte-player contentWe use rte-player to manage extra content that can set cookies on your device and collect data about your activity. Please review their details and accept them to load the content.Manage Preferences
Seven years ago, Jane's husband died from a heart attack at the age of 50.
Now, Evan's eating habits, along with medication for blood pressure due to disrupted sleep during restrictions, has heightened Jane's worry.
"I do worry about his life expectancy and there is trauma there for us because literally when my husband died, he was standing in the kitchen here talking to me and got a pain in his chest and he was gone.
"So, I still live with that fear and that trauma that it could happen again. Realistically, maybe it could if we don't get the help that we need."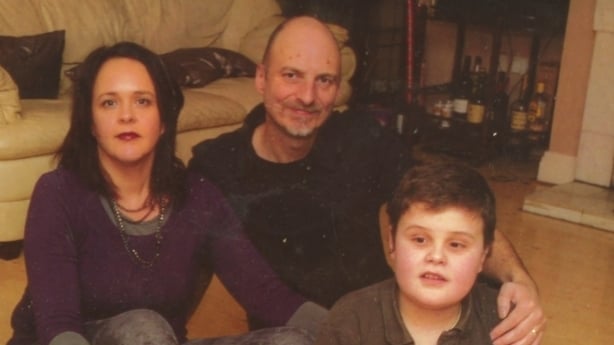 Jane is one of thousands of parents around the country battling to get children services that they need.
Waiting lists are unending following the pandemic and Catherine Cox of Family Carers Ireland believes it is beyond a crisis.
She said: "From the moment a child is born with the disability that fight begins for the family carer.
"They fight to get them diagnosed. They fight for an assessment. They fight for early intervention. They then get to school going age. They fight for a school place. They fight for therapies. They fight for SNAs.
"They fight for summer provision - which is happening now; they battle until they're 18 and then they battle for adult services. It is endless fighting."
Ms Cox said it was not about criticising the HSE because there are people there who want to help.
However, she said that as a country and a society, the Government needs to put support in place to help carers such as Jane.
She said: "I think forcing a child to wait five years for a vital support that is crucial to his health and well-being and to his mum's, I think that is a scandal.
"People with disabilities will continue to suffer and their family carers will unless we get rid of these waiting lists and that can be done if there is a will."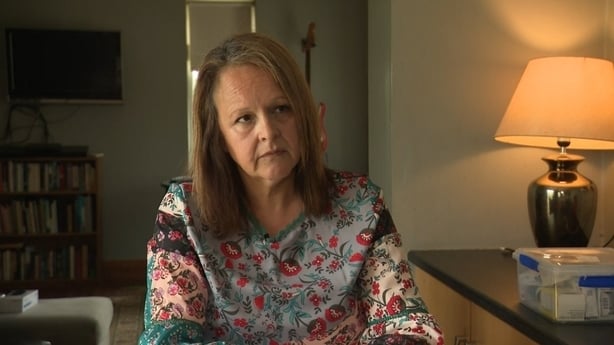 The Ireland East Hospital Group has apologised for the extended waiting time, which it said was due to the demand for the weight management service.
In a statement issued to RTÉ News, it said: "Unfortunately, the waiting list is due entirely to the demand for the weight management service.
"On average the service receives up to 40 referrals per week.
"Currently there are 3,083 awaiting their first appointments with the service, of which 1,319 require urgent appointments, 1,368 require routine appointments and 396 referrals yet to be assessed."
Jane said Evan, like so many other people with disabilities across the country, played his part in doing what he was told during the restrictions to protect the health service at a great personal cost to his health.
She said: "Somehow, we managed to get through the pandemic on a wing and a prayer. But it has left a huge mark on Evan, so I would just like to, I suppose, appeal to the Government and to the health service.
"Evan did what was asked of him, and we got behind the health service and the Government. We need the Government and the health service to get behind him now."