Mr Justice Michael McGrath has begun his charge to the jury of seven men and four women at the trial of Karen Harrington for the murder of two-year old Santina Cawley.
Today was the 12th day of the trial at the Central Criminal Court.
Ms Harrington, 38, of Lakelands Crescent, Mahon in Cork, is charged with the murder of Santina at Elderwood Park, on Cork's Boreenmanna Road on 5 July 2019.
She denies the charge.
Mr Justice McGrath told the jurors they needed to approach the evidence in a "clinical and dispassionate" manner and based on the evidence that they had heard.
"You cannot waver into conjecture or speculation," Mr Justice McGrath said.
The judge described the presumption of innocence as being the bedrock of our jurisprudence.
"The burden of proof is at all times on the prosecution," he said.
He emphasised to the jury the importance of all of their voices being heard during deliberations.
"Everyone's view must be heard. Everyone's view carries equal weight," he said.
Mr Justice McGrath said the case was a matter on which the jury may have strong views, but that their deliberations required "an unbiased sifting of the facts".
The charging of the jury continues tomorrow.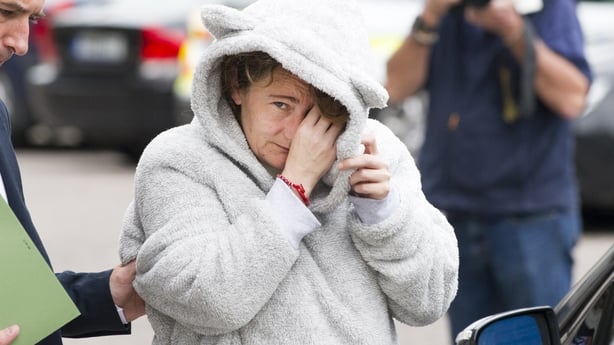 Earlier, prosecuting senior counsel Sean Gillane, in his closing statement to the jury, insisted that Santina "was alive and uninjured", until she was left in the care of Ms Harrington, the then partner of her father, Michael, at Ms Harrington's apartment at Elderwood Park.
Santina was hospitalised with 53 injuries, including fractures to her skull, arm, leg, femur and ribs, as well as bruises to her body.
She died at Cork University Hospital at 9.20am on 5 July 2019, in spite of the efforts of medics to save her.
Mr Gillane said Ms Harrington offered a "doughnut shaped" account of what had occurred.
He said there was a massive hole in the middle in relation to the hours in which Santina sustained her injuries.
Mr Gillane said that there was a cloud that needed to be dispelled in relation to Michael Cawley, the father of Santina.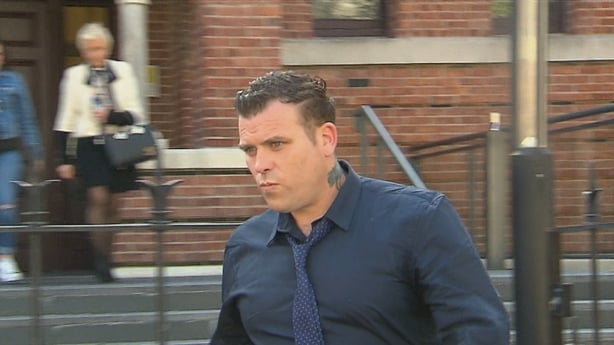 He said Mr Cawley was in no way responsible for the death of Santina and that it was "desperately unfair" for "wink or nudge or hints" to be allowed to "hang there".
He emphasised that the trial was not an inquiry into parenting or relationships.
"It is not a morality play. The narrow focus is what happened to Santina Cawley that morning. The issue here is straightforward. It is not easy. It is tragic," he said.
Defence Senior Counsel Brendan Grehan said his client's consistent position was that she did not cause Santina's injuries.
He suggested it was a case where the jury should be left with a doubt, and he called on the jury to find his client not guilty.
Mr Grehan said that Karen was a person in her 30s with no history of violence.
"Her family, including Michael Cawley, vouched for her caring nature with children."
Mr Grehan insisted that there was no onus on Ms Harrington to prove that she was not responsible for the death of Santina.
"The onus is on the prosecution," he said.
Mr Grehan stressed that his client "consistently and persistently" protested her innocence and that this should give the jury reason to pause in its deliberations.
He said: "What I say to you on behalf of Ms Harrington is that she did not murder Santina. The fact that she cannot explain what happened is not enough (for a conviction).
"She says she does not know what happened. What she does say is she did not do this and she could not do this. Karen Harrington does not accept that she is responsible for inflicting those injuries."