A new helpline has been set up to advise Ukrainian refugees on immigration and accommodation matters.
The service will be operated by Ukrainians, and open five days a week.
In an office at the Irish Refugee Council in Dublin, four Ukranian women manning the helpline are themselves new arrivals, having fled the war when it was in its early stages.
Marianna O'Neill, the Ukraine response lead with the Irish Refugee Council, says the majority of questions are general ones about immigration, asking how they can come here to Ireland.
"For those already here, they want to know how they can seek housing, social welfare, healthcare, that sort of thing," she said.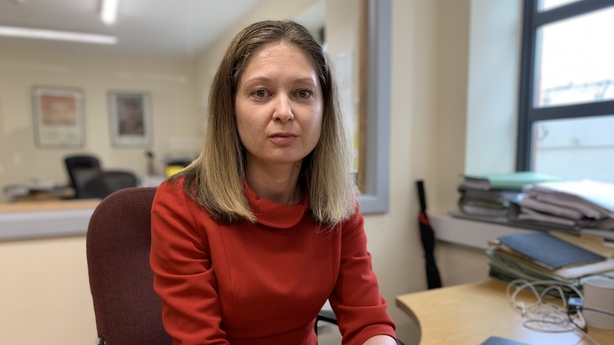 For Anastasiia Kovalchuk, being part of this new service is her way of helping out.
"It doesn't matter how far from home I am, I want to help Ukranian people to feel more comfortable in their new country and I guess it's a good option for me because I feel it is a significant job for me," Ms Kovalchuk said.
We need your consent to load this rte-player contentWe use rte-player to manage extra content that can set cookies on your device and collect data about your activity. Please review their details and accept them to load the content.Manage Preferences
Sitting beside her at the table is Oksana Starzhynska. In Ukraine she was a financial director. Also at the table is Anastasiia Zymouska, who worked as a psychologist. Now they are fielding calls.
"I think when they hear the Ukrainian language, they feel they can get support," Ms Starzhynska said.
"It's like they're part of a family and I think it's helped so much, because we understand their mentality and we know ways we can help them."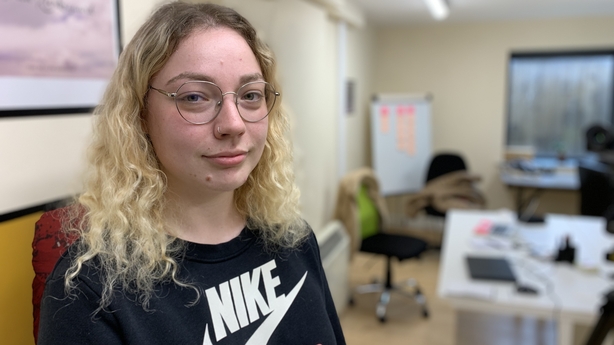 That point echoed by Ms O'Neill, who says Ukrainian people, in general, do not speak a good level of English, "so the information we give, it's really important for them that it's given in their Ukrainian language".
The team also expect that as well as taking calls on housing and healthcare issues, some will also phone just to talk - perhaps about the horrors taking place.
Ms Starzhynska becomes emotional when asked about images over the weekend showing the aftermath of the Russian offensive.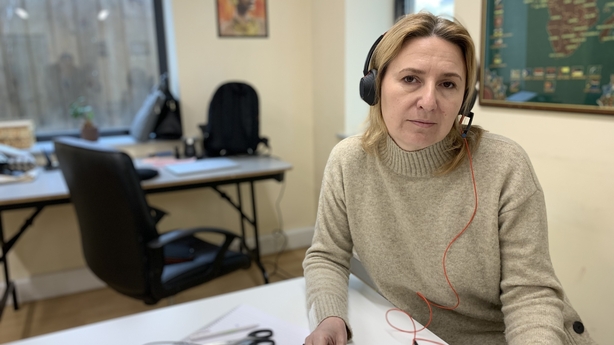 "It was a very nice city, very modern. I can't believe that the Russian people, Russian soldiers, can do that," she said.
"It makes me feel very angry and furious,' said Ms Kovalchuk.
"I have a friend originally from Bucha and I'm very lucky that she left within the first three days of the war. It's very difficult to see the pictures of what the Russian soldiers did with our people, our women and our children."
The helpline (01) 913 1528 is open Monday to Friday from 10am to 1pm. It is expected the hours will be extended if demand warrants it.