It's 22 months since the Taoiseach of the time stood in New York City on 12 March 2020, to announce the first raft of Covid-19 restrictions for Ireland.
This included school closures and limits on indoor and outdoor gatherings.
Leo Varadkar said the pandemic would bring big changes to how we live our lives, but that one day the time would come when they would go back to normal.
It seems now could be that time.
Taoiseach Micheál Martin has announced that almost all of the Covid-19 measures introduced to limit the spread of the virus are being lifted.
"Today is a good day," he told.
And while the prospect of a return to normal will be met with relief and elation in some quarters, for others, there may be apprehension and anxiety.
Consultant psychiatrist at Tallaght University Hospital, Professor Brendan Kelly, said today is a very positive day, that people can take the next step forward.
Perhaps wearing a mask will help some people take that extra step and get back to normality just that little bit more
But he said people need to readjust to these changes at their own pace.
"There's a lot of talk today about nightclubs, crowded pubs, restaurants and so forth. And this is really positive.
"But for a lot of people, they are several steps behind, they are anxious about going out and maybe worried about the easing of restrictions.
"And for those people, the key is that they take their next step. It might not involve nightclubs, it might involve going out to the shops a little bit more. It might involve meeting up with people a little bit more."
Professor Kelly said that people who are anxious may want to continue to use face coverings, even if they are not required in certain places.
"Perhaps wearing one will help some people take that extra step and get back to normality just that little bit more."
He also urged tolerance and respect for those who may not be as ready as others to get back to normal.
"Some people will be hesitant, some people will be very eager indeed. So there will be different paces of returning to normal," he said.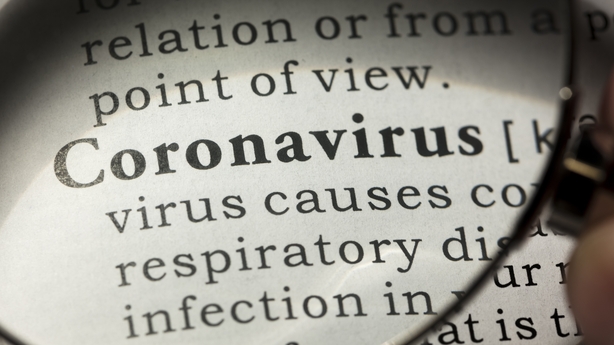 When announcing the major changes to how we live and work, the Taoiseach and Government stressed that the pandemic was not over.
Infectious diseases specialist Dr Christine Kelly said she agrees with the easing of restrictions but that she is cautious.
"The end of restrictions is not the same thing as the end of the pandemic," she advised.
"One of the main reasons for that is we still have over three billion people worldwide who are not vaccinated and those people are still at risk of severe disease and death; and the occurrence of new variants."
But Dr Kelly said the good news is that there is a lot that can be done about that - by increasing vaccine production and delivery to those populations.
"This will not only reduce the risk of severe illness and death in those populations, but it gives us the best possible chance at reducing the risk of new variants. That will be the key to bringing the pandemic to an end."
Taoiseach Micheál Martin told people he couldn't promise there would not be further twists in the story of Covid-19 here, or that there wouldn't be different decisions needed down the road.
But with the widespread lifting of restrictions this weekend, there is at least some hope that they have been lifted for the last time.