Iarnród Éireann has said two further commuter services - two trains each way on the Maynooth-Dublin route - will be cancelled from this evening due to the impact of Covid-19 on staffing.
Spokesperson Barry Kenny said both services will be out of operation until Saturday.
These are in addition to the cancellation of the Grand Canal Dock to Hazelhatch and Newbridge routes and a number of Heuston commuter services.
Mr Kenny said 96% of scheduled services are operating as planned.
Speaking on RTÉ's Morning Ireland earlier, Mr Kenny said everything possible will be done to keep the maximum number of services running.
He said that a cross section of employees are being affected by Covid-19 and this is impacting on services, adding that the Heuston routes are restricted because drivers are not available.
Meanwhile, An Post has said several hundred of its nearly 10,000 staff are out, mainly as Covid-19 close contacts, but only 1% of the post office network was impacted yesterday.
Head of Communications Anna McHugh said the situation is changing all the time, but it is becoming quite difficult.
She said any payments, such as Child Benefit, will be transferred to a neighbouring post office, where necessary.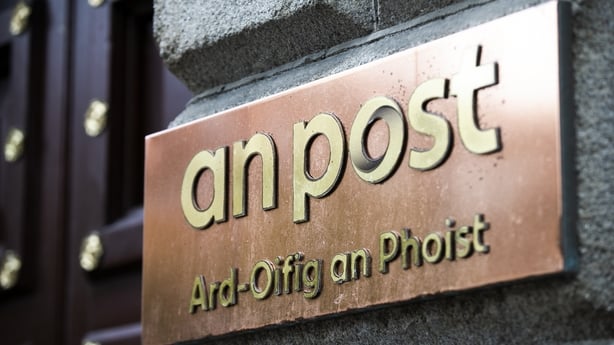 An Post has also said it is working closely with the Communications Workers Union to ensure the speedy delivery of antigen tests.
The postal service is charged with delivering the tests on behalf of the HSE.
In a statement issued this lunchtime, An Post said it is very conscious of the urgency of the test kits "and despite the impact of Covid-19 on staffing, we're doing everything possible to get them sorted and delivered to customers across the country."
In Co Cork, Blarney Post Office reopened this morning having been forced to close yesterday due to staff shortages.
It was one of 10 post offices impacted by staff shortages yesterday.