A significant majority of the population agree that legal challenges result in worse outcomes if people do not have the money.
The finding is part of a survey conducted by Amarach on behalf of the Irish Human Rights and Equality Commission (IHREC).
Asked about their general view of the Justice system, 80% of respondents agreed that people with less money generally get a worse outcome in a legal challenge in Ireland.
The survey comes as the Department of Justice reviews the Civil Legal Aid Scheme.
The scheme helps people of insufficient means with legal advice and representation to resolve their civil and family disputes.
It was first introduced on a non-statutory basis in 1979 and was later placed on a statutory footing by the Civil Legal Aid Act 1995.
Eligibility for the scheme, including financial eligibility, forms part of the review by the Department of Justice, which is ongoing.
The IHREC survey shows that 84% of 18 to 24-year-olds; 89% of unemployed people; 86% of people who have witnessed or were subject to racism and 89% of people who have experienced discrimination were over the index for agreement that those who do not have money experience worse outcomes.
The IHREC which has been "consistently critical about how legal aid is restricted", has described the outcome as "deeply worrying".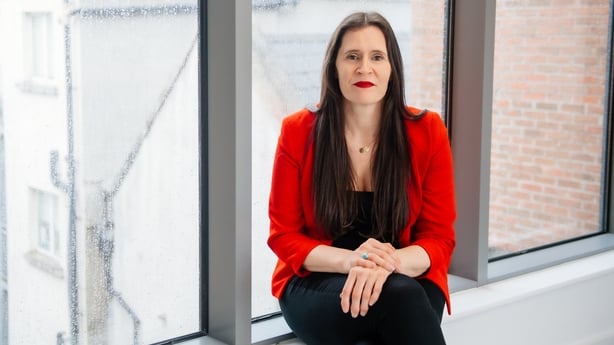 Commenting on the survey, Chief Commissioner Sinéad Gibney said free legal aid was "a crucial element of access to justice," and added that the scheme review must be underpinned by international human rights and equality standards.
Ms Gibney said it required "scope" to address barriers to accessing legal aid in a timely manner and set out clear timeframes for reform.
"While heading to the courts is often someone's last resort, we owe to everyone in our society a commitment that they can get equal access to justice and that a just resolution of their legal case is grounded in a genuine assessment of its merits and nothing else," she said.
The IHREC survey of just over 1,200 people also included questions on Covid-19, housing rights and healthcare provision.
Many of the findings echo those of 2020.
A greater proportion agreed (42%) than disagreed (24%) that minority groups had sufficiently been considered in Ireland's response to Covid-19.
Agreement was up from 36% in 2020.
Around 83% believed housing was a human right; however, a lower number agreed that the right to housing should be enshrined in the Constitution (62%). This was also like 2020 results.
Almost nine in ten people agreed that the State should provide public health care to all individuals in the country.
In 2020, 86% of people agreed on this.