It has emerged that some of the families of residents impacted by the Brandon Report, did not receive the Executive Summary prior to its publication.
On Thursday, the day that it was published, they received a two page letter by post saying the report would be on the HSE website at 12.30pm.
The letter from the HSE facility in Stranorlar, Co Donegal seen by RTÉ News, arrived on the morning that the summary was made available to the wider public.
The correspondence is dated Wednesday 15 December and states that the Board of the HSE had made the decision to publish the following day.
Families received the letter on the morning of publication.
The letter explained that the report would be published under the "latest news section" of the website, and offered a url link where the families could find the document.
There are questions over how older relatives were expected to download it.
Nowhere does the letter state that the Executive Summary - which is 11 pages long - would be published and not the full report which is approximately 67 pages in length.
The full report was not published to protect people who gave confidential information and due to other disciplinary processes according to the HSE Director General Paul Reid on Thursday.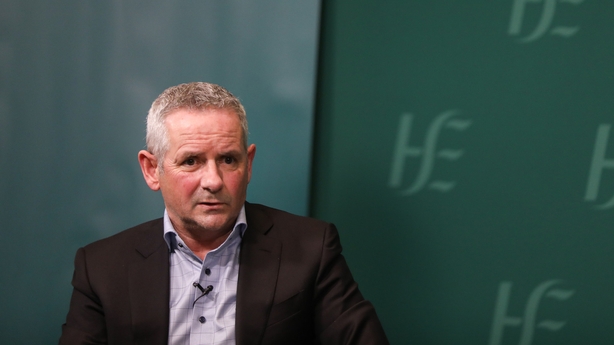 In the letter, the HSE acknowledged that the human rights of residents were infringed over "a considerable period of time".
"The Health Service and its staff seek to provide safe, high quality health and social care with compassion to people in our communities, and the public trust us to do this. What happened in this case fell far short of those standards and the HSE apologises sincerely for that," it said.
Residents of the service and their families 'remain our priority' - HSE
On its website, the HSE stated that the residents of the service and their families "remain our priority".
It said supports continue to be provided locally, with oversight by senior HSE management at national level.
In 2017, the National Independent Review Panel was established by the HSE to review "the most serious incident's within the HSE and HSE funded disability services".
Evidence reviewed by the National Independent Review Panel of serious incidents at HSE-run facilities in Co Donegal showed abuse occurred with the full knowledge of staff and management of the facility at the time.
The Executive Summary of the Brandon Report found a lack of external management oversight and leadership from the HSE also allowed the situation to worsen.