Racial discrimination in workplaces is more likely to be combatted by changing recruitment and workplace practices rather than through training.
That is according to the Economic and Social Research Institute, which has looked at a range of approaches to tackling racism in organisations.
The ESRI said unconscious bias training can raise awareness of bias, but there is little evidence that it changes behaviour.
It pointed out that there is a risk that this kind of training can be used to "tick the box" by companies to show their pro-diversity efforts, which it said can lead to "the assumption that the problem of discrimination has been resolved" and no further effort is required.
A review of evidence worldwide shows that diversity training works best in increasing minority representation, if it is voluntary and the aims are well communicated.
Diversity training programmes are most effective according to the ESRI, when people understand why they are being introduced and when they are supported by both majority and minority workers.
The review stated that while anti-discrimination legislation sends important signals about acceptable behaviour and attitudes within a society, such legislation is not self-enforcing.
Therefore, it views the implementation of such legislation as "challenging" and said its effectiveness in deterring discrimination is difficult to assess.
Almost all OECD countries have integrated anti-discrimination employment provisions into their national legal framework.

Discrimination is prohibited by legislation on a wide range of grounds, with race and ethnicity among the most common, along with gender, sexual orientation, age and religion.
In Ireland, protection against discrimination is legislated for by the Employment Equality Acts 1998-2015, which prohibit discrimination in employment-related areas, and the Equal Status Acts 2000–2018, which prohibit discrimination in the provision of goods and services, accommodation and access to education.
In June 2021, Minister for Children, Equality, Disability, Integration and Youth Roderic O'Gorman announced a review of the Equality Acts and their effectiveness in combatting discrimination and promoting equality.
The requirement of public sector bodies to promote equality, prevent discrimination and protect human rights - the Public Sector Equality and Human Rights Duty - is set out in section 42 of the Irish Human Rights and Equality Act 2014.
Public bodies are obliged to assess what equality and human rights issues are relevant to them, to set out how such issues will be addressed and to report annually on developments and achievements.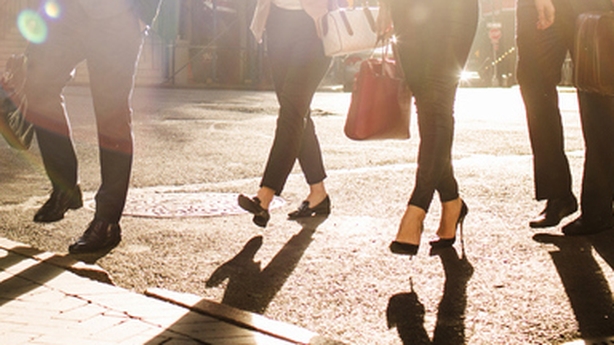 The Irish Human Rights and Equality Commission stressed this year that the availability of data on ethnicity is essential to fulfilling such obligations.
The report notes that social networks, both inside and outside organisations, play a significant role in recruitment and progression, and informal hiring practices can disadvantage minority groups.
The term "social networks" in the ESRI review relates to getting a job through friends, relatives and acquaintances, as well as instances where the employer contacted the applicant directly.
It said measures to combat low application rates from minority groups can include targeted outreach to schools and universities.
Within an organisation, cross-group mentoring and sponsorship have been shown to help the progression of ethnic minority groups.
New technologies, such as the use of algorithms and machine learning in recruitment and selection processes, have the potential to reduce labour market discrimination and increase diversity.
Labour market gatekeepers (those recruiting) who are susceptible to unconscious bias are removed from the hiring process according to the findings.

It also notes that the challenges and constraints of small companies are often overlooked in these debates.
While they can learn from initiatives introduced in large organisations, it notes that they may also need extra support to promote diversity.
Lead author of the report Dr Frances McGinnity said the review shows that "there is no single solution to combatting labour market discrimination"
"The most effective strategy for Ireland will involve the introduction and evaluation of a range of measures, as well as clear communication of their aims and effectiveness."
Minister O'Gorman, whose department funded the review, has described it as "an important and timely document, as it informs the work of the Anti-Racism Committee in developing the National Action Plan Against Racism".
The Anti-Racism Committee was established by the Government last year to recommend how Ireland should strengthen its response to racism by developing a National Action Plan Against Racism.