The number of homeless people saw a significant increase of 355 in the latest monthly figures, while the figures were also up year-on-year.
In October, there were 8,830 men, women and children in emergency accommodation, up 4.2% on the previous month.
This is also up by 93 or 1.1% on October 2020. The number of adults was up by 186.
There was a big monthly increase in the numbers of children, which increased by 169 to 2,513 since September.
Children used to be counted among 'dependents', which included adults, so figures from previous years are not directly comparable.
However there were 129 less dependents in emergency accommodation compared to October last year.
Peter McVerry Trust, the national housing and homeless charity, said the rise in the number of people recorded as homelessness is a trend that needs to be urgently reversed.
The group's CEO Pat Doyle said: "The rise in the number of people in homelessness last month is disappointing but of wider concern is that we have now seen a sustained rise in the number of people recorded as homeless for the past few months.
"We have to progress people into housing as quickly as possible and we have to find more housing solutions urgently or we risk further increases in homelessness in the coming months."
Focus Ireland said that it fully supports the Government's 'Homes for All' commitment to end homelessness by 2030 and is committed to working with politicians to achieve it.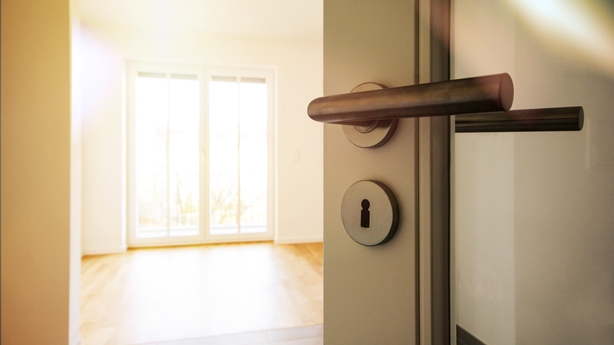 However, the charity warned that the figures are going in the wrong direction to achieve this.
It said urgent action, particularly to prevent people becoming homeless in the first place, needs to be taken to reverse this worrying trend.
Sinn Féin spokesperson on Housing Eoin Ó Broin commented: "This is the fifth month in row that the Department's official figures have shown an increase.
"It is important to note these figures don't include women and children in domestic violence accommodation, families with their leave to remain who are stuck in Direct Provision, and people in emergency accommodation that is not funded by the Department of Housing.
"The Minister has a rental bill before the Dáil next week. He has the opportunity to prevent more people from entering homelessness by banning rent increases."
Labour Senator Rebecca Moynihan said it is "simply unacceptable and unbelievable" that 8,830 people are without a home today.
She said the Government must implement an eviction ban. "It's time to actually freeze rents until more supply and ban no fault evictions, and ensure when a property is sold that a tenant can remain in place."
Immediate action from the Government is needed to tackle homelessness as five children became homeless every day in October, according to Social Democrats Housing Spokesperson Cian O'Callaghan.
He said: "Increasing protections for renters to bring us in line with other European countries would help.
"We also need a substantial increase in the number of Housing First Tenancies to support people with complex needs."