Gardaí are seeking to reunite 140 pieces of jewellery, believed to have been stolen during burglaries, with their rightful owners.
The items, which include watches, pendants and rings, were seized during a number of searches in Dublin earlier this year.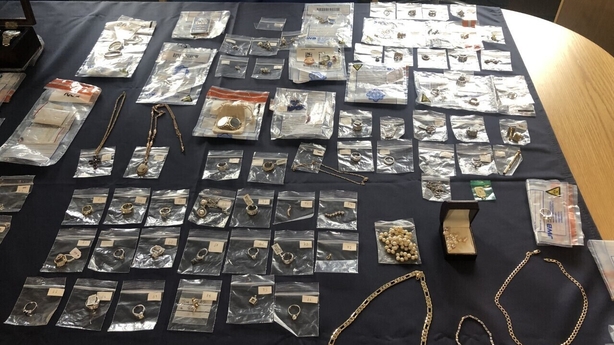 The jewellery has an estimated value of €165,000.
It was recovered during multiple searches of a house in the greater Tallaght area between February and April of this year.
The items were displayed at Crumlin Garda Station this morning.
Gardaí believe the jewellery was taken from private residential properties during burglaries.
They say the items could be from anywhere in the country and they do not know when they were taken.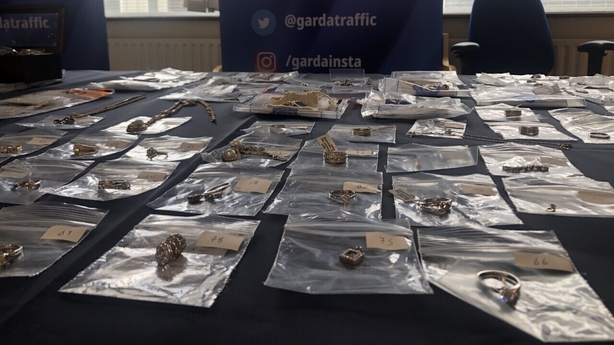 The items include 41 watches worth around €37,000, diamonds worth €55,000 that gardaí believe were removed from their original settings, and other pieces, such as rings and pendants, worth €73,000.
They have all been catalogued and can be viewed by the public on the garda website.
Anyone who thinks they may be an owner can contact Crumlin Garda Station at 01-6666200.