The Chairman of the British Medical Association in Northern Ireland has said it is inevitable that unvaccinated people will become infected with Covid-19.
Dr Tom Black said that the vaccination programme had been very successful in older age groups and among the clinically vulnerable, but that Northern Ireland is "lagging behind" England, Scotland, Wales and Republic of Ireland, in terms of vaccinating the 18-29 age group.
He said that two thirds of this group had been vaccinated so far and he is appealing for more young people to come forward for their first jabs.
Dr Black said that Northern Ireland had the highest rate of infection across the UK and Ireland.
"That's a particular problem for the younger age groups, where there's a lot of transmission going on, but that's bleeding across into the older age groups as well.
"We're seeing a lot of patients in hospital, 400 at the moment in hospital in Northern Ireland with 49 in intensive care. That's a lot of work to be putting on the hospitals," he said.
Dr Black said people who do not get their jabs will get the virus.
"Given that this virus is endemic, anyone who hasn't been vaccinated will inevitably get this infection," he said.
"The virus is very good at finding those who haven't been vaccinated, and that's what's happening at the moment.
"So, let's get vaccinated and keep people out of hospital, keep them away from long Covid. That's what the big risk for young people is."
---
---
Dr Black said that there is an onus on younger people to get vaccinated and act as citizens in society and do their part to protect their relatives and friends.
He said there is a "presumption that they are well" and would suffer only a mild illness, but, he said: "We have seen deaths and lots of illness in younger age groups."
He said the fastest way to get back to life is to have both vaccines
Dr Black said that nearly three quarters of the patients in intensive care units in Northern Ireland have not been vaccinated and that while a small number among the overall population have not been vaccinated, they make up the majority in hospital.
The Department of Health in Belfast, meanwhile, has reported 1,963 news cases of Covid-19 and further nine deaths in the past 24 hours.
To date, 2,389,725 vaccine doses have been administered in Northern Ireland.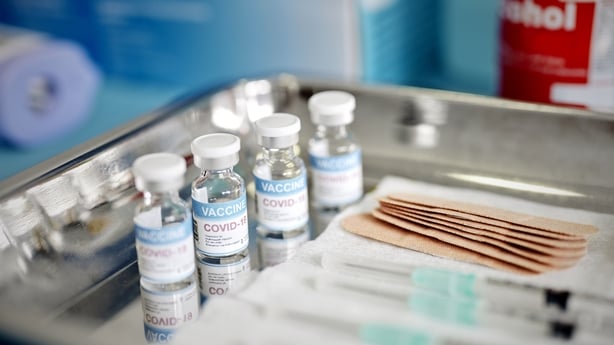 Meanwhile, Northern Ireland's chief medical officer has said a very difficult winter lies ahead for the health service.
Michael McBride issued the warning to the Stormont Health Committee due to rising Covid-19 cases and a return of other respiratory viruses.
He said: "It feels like the middle of the winter at this present moment in time. If you're in discussion with our frontline staff, you will know that."
He added that patients are presenting with complications as a result of being unable to access care when they needed it because of "excessive wait lists".
He said: "If you then imagine potentially 400 to 600 Covid admissions on top of that by late summer into September time, then you can imagine the perfect storm of additional pressures."
Chief scientific officer Professor Ian Young told the committee current estimates are that between 1-2% of the population in Northern Ireland have Covid-19.
While yesterday saw the highest daily death toll (11) since February, Prof Young said the peak of the number of deaths may not be for another couple of weeks.