An independent police team investigating the murder of a Co Louth farmer by the IRA 30 years ago has uncovered new forensic evidence it believes could identify the killers.
Tom Oliver, 43, was shot six times in the head after being abducted close to his home on the Cooley Peninsula early on the morning of 19 July 1991.
The body of the father-of-seven was found in a lay-by in the village of Belleeks, Co Armagh, the following morning. Extensive injuries on his body indicated that he had been tortured before being killed.
An IRA claim that he was a garda informer was strenuously denied by his family. The murder provoked revulsion in the local community and further afield.
Investigators are examining the possibility he may have been killed to protect a British army agent within the IRA codenamed 'Stakeknife'.
The officer leading the team, Jon Boutcher, said he has "an understanding of the people who were involved" in the abduction and murder.
He revealed that new DNA evidence has been uncovered and that a number of lines of inquiry are being followed on both sides of the border, as well as in Australia.
It has also been revealed that some former gardaí the team wants to speak to have so far refused to cooperate with the inquiry.
We need your consent to load this rte-player contentWe use rte-player to manage extra content that can set cookies on your device and collect data about your activity. Please review their details and accept them to load the content.Manage Preferences
Mr Boutcher provided an update on the investigation during a visit to Co Louth last week to mark the 30th anniversary of the killing.
He spoke to the media in a field where Mr Oliver's car was found by one of his sons, Eugene, on the morning he disappeared.
"Working with the garda, we've taken a significant number of new statements, and I'm pleased to say, using techniques available to us today, we've uncovered new DNA evidence that I am hoping will significantly assist us and this incredibly brave family in understanding what happened to Thomas that day," he said.
He has appealed for information about a grey Ford Orion car detectives believe was used to transport Mr Oliver's body to the lay-by in south Armagh, and in particular to a woman who called the garda information line that night.
Mr Boutcher said: "We believe that vehicle deposited Tom's body.
"And a female called the information line for the police and explained what she saw. We desperately want that lady to contact us.
"I also know that people in this community who live around here know what happened to Thomas that day. They know who was involved and I need them to come and talk to us.
"At the time, and I understand this, and the family understand this, they would have felt that they were unable to come forward, that it wasn't safe to come forward.
"I want to reassure them that they can now come forward, it is certainly safe to come forward, and it would be right to come forward."
The officer has also appealed for information about the whereabouts of Mr Oliver's car, a blue Mark IV Ford Cortina, which was seized by gardaí at the time, but then went missing.
"What then happened to that car is a mystery," he said.
"And for a number of reasons I just want to understand where that car went after the garda had seized it.
"So, if you are local, if you are a garage, you would have known, almost certainly because of this community spirit, Tom Oliver's car. If you know what happened to that Ford Cortina please also let me know."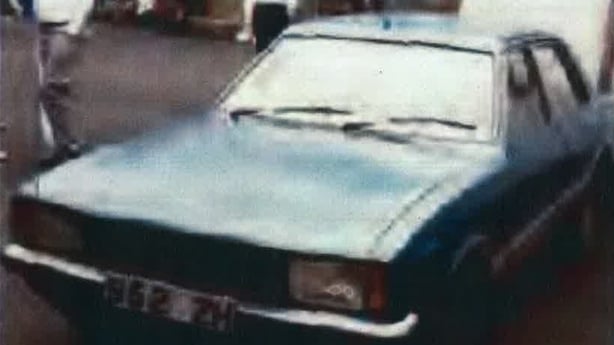 Mr Boutcher has thanked the gardaí for their help, and Commissioner Drew Harris has met Mr Oliver's family a number of times. But RTÉ News has established that some former gardaí have declined to co-operate with this inquiry.
When asked about the issue, Mr Boutcher said: "Clearly, with some people, we've had Covid recently, we are seeking to speak to people that because of the recent circumstances we've all endured it's not been possible to speak to them.
"So we are intending to speak to some further members, ex members of the gardaí, that this far we've not been able to speak to."
Asked if any former gardaí had indicated they did not wish to speak to the inquiry team, he replied: "Some initially have yes, but we don't necessarily take 'No' for an answer."
Pressed further and asked if not all of former gardaí with knowledge of the case are cooperating, he said: "We're still working to speak to some of them."
Throughout the press conference, Eugene Oliver, who was just 13 when he found his father's car in the field, stood with his head bowed, listening to the words that have given the family fresh hope.
Their solicitor, Darragh Mackin, said the family had grieved in silence "without any meaningful investigation".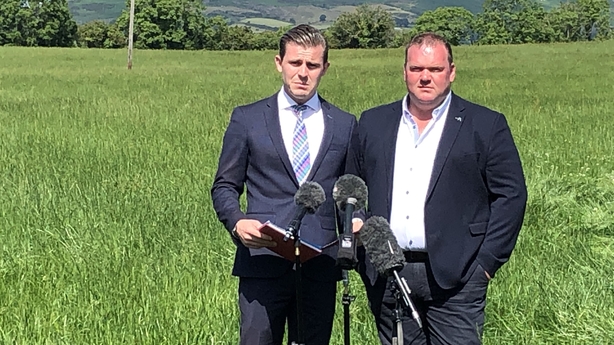 "There has been a catalogue of failed investigations which have been ineffective," Mr Mackin said.
"After 30 years of dignified silence the family now have hope that the net is closing on those responsible for Tom's murder."
He also said the case demonstrated why the British government should abandon controversial plans to end all prosecutions for killings during the Troubles.
"After 30 years there is now light at the end of a very dark tunnel," he said.
Mr Mackin said: "The family seek to call upon those with information to come forward and assist Jon Boutcher with his inquiries.
"Tom's case is the prime example on why there can be no limitation in time for investigating a murder. The family's grief has no limitation and neither can truth, justice or accountability."