Nine-year-olds from more disadvantaged backgrounds are much more likely to have poorer health, higher rates of being overweight/obese, more socio-emotional difficulties and less positive views of their school subjects.
The findings by the Economic and Social Research Institute (ESRI) are part of its Growing up in Ireland study, which examines children's lives in Ireland today.
The latest publication is based on the lives of nine-year-olds, over 8,000 of whom, along with their parents, were interviewed in 2017 and 2018.
The research also draws on information gathered previously when the children were aged nine months, three and five years old, and a postal survey at age seven/eight years.
The latest report marks the first wave of data collection with these children and their families since the recession and before the Covid-19 pandemic.
It shows almost all nine-year-olds were reported to have good general health.
Children in two-parent families, in higher income households and with higher educated parents were likely to have better health.
Almost one-quarter of nine-year-olds were overweight or obese; 18% were overweight and 5% were obese.
Overweight/obesity was higher among girls (24% versus 21% for boys) and among those from less advantaged backgrounds.
One-quarter of children said they were physically active every day, but the majority of parents reported that their child was active most days.
Almost all the children said had access to the internet, and the most common device they used was a tablet or an iPad, rather than a smart phone or games console.
More than two-thirds said they owned the device.
The most common online activities were playing games (81%), watching YouTube (78%) and searching for information.
Only 18% of children said they had used the internet for homework over the previous week.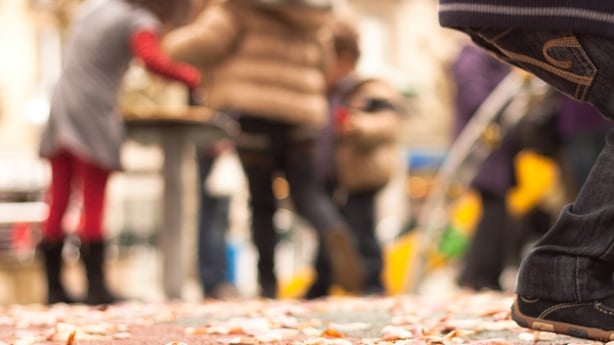 Around half (53%) of nine-year-olds said they were allowed to use the internet without a parent or adult checking what they were doing.
Screen-time was greater at the weekend, amongst those with lower-educated parents and amongst those who were high screen-time users at age five.
The report says attitudes to school and teachers were broadly positive. One-third of children said they always liked school and 62% sometimes liked it.
Attitudes to reading were more positive than attitudes to maths or Irish. Just over 60% of nine-year-olds always liked reading, compared to 48% for maths and 22% for Irish.
The report notes that the socio-economic gap in reading test scores had widened since the children started primary school.
Children from disadvantaged backgrounds who were early high performers were being outperformed by children from more advantaged backgrounds by nine years of age.
Parents and teachers both rated the nine-year-olds' socio-emotional well-being positively, describing low levels of socio-emotional difficulties and high levels of positive interaction with others.
The survey showed 76% of nine-year-olds had always lived in two-parent families, 8% had always lived in one-parent families, with the remainder moving from one to two-parent families or vice-versa.
Almost 90% lived in families with other children.
During 2017 and 2018, 90% of them saw grandparents at least once or twice per month.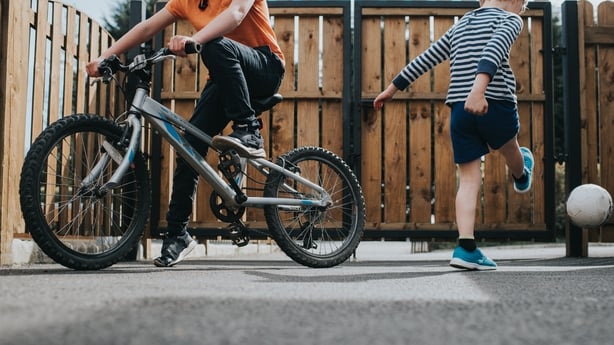 Financial strain was reported by 13% of parents of nine-year-olds.
The ESRI noted this is "a substantial improvement" compared to when the parents were previously interviewed in 2013 when the children were five years old.
It found 26% of parents reported experiencing financial stress at the time.
The most frequently reported favourite activities among nine-year-olds were football and playing on the internet (both 27%), playing with friends and reading or writing (both 23%).
Gender-based differences were observed; boys were more likely to participate in team sports, while girls were more likely to participate in music or dance.
The ESRI said that a prominent theme is the extent to which children's experiences and outcomes were associated with their family circumstances.
The ISPCC said it views online safety as a key issue for child protection.
It said it continues to advocate strongly in favour of the inclusion of a mechanism for individual complaints in the Online Safety and Media Regulation Bill.
The Bill it said will safeguard children and young people "suffering the devastating impact of cyberbullying" and ensure that those who do not receive satisfactory redress from online service providers, have a route through which their harmful experiences online can be appropriately heard and addressed.