Twenty-one people - 17 males and four females - have been arrested in connection with public order offences and breaches of Covid-19 legislation in Dublin.
Fourteen people appeared before a sitting of Dublin District Court at the Criminal Courts of Justice this evening. Seven were charged and released on station bail.
Gardaí say the vast majority of people are complying with the regulations, and added that "overwhelming" levels of compliance were reported throughout today.
A number of events which were organised on social media took place, but gardaí said limited numbers were in attendance.
The Deputy Commissioner, Policing and Security, Anne Marie McMahon said that today had not been a normal St Patrick's Day, but acknowledged the huge level of compliance and social responsibility demonstrated.
Gardaí have said they will continue high visibility patrols at public amenities tonight and are conducting checkpoints focused on non-essential travel and people exercising outside 5km of their home.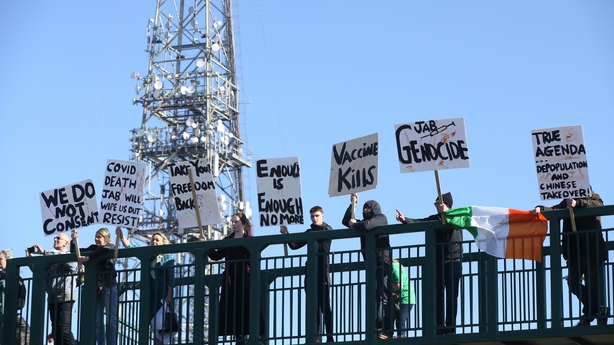 They said that while it is important that people enjoy the good weather and avail of fresh air, that they do so in accordance with public health regulations.
They have urged people to note that if a public amenity appears to be crowded then they should change their plans and revisit at a later time.
Three public order units and a peaceful crowd management unit were earlier deployed to various parts of Dublin city, along with the dog and mounted units.
Gardaí cordoned-off key locations in Dublin earlier this morning where they suspected anti-vaccine, anti-mask and anti-lockdown protesters might gather.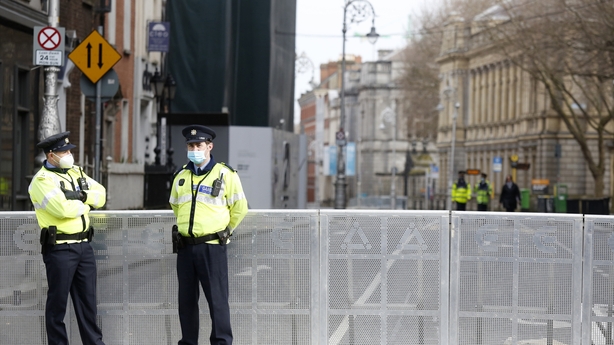 Several hundred anti-lockdown campaigners assembled in Herbert Park in Ballsbridge. The 'gathering' was supported by Yellow Vest Ireland on social media.
It said the event was modelled on protests in Turkey where people gather peacefully in public parks and squares.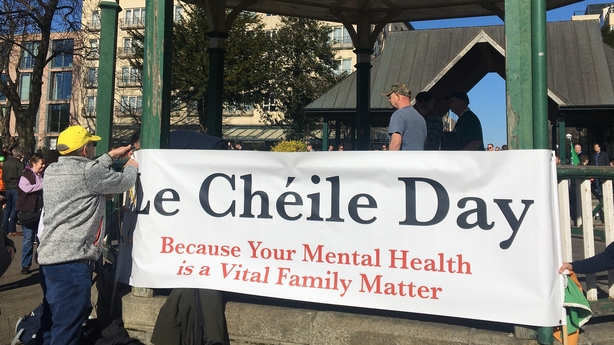 The post announced it as "a new form of protest" adding "no yelling, no screaming, no fighting".
It added "non violence is the force that will change the world".
Additional reporting John Kilraine