A leading trauma surgeon has called for new ideas, including knife amnesties and drop-offs, to deal with the problem of illegal knife possession and use.
Official figures show that garda seizures of illegally-held knives almost doubled from 1,199 in 2016 to 2,243 last year and there have been a number of high-profile violent incidents involving such weapons recently.
Trauma surgeon based at University Hospital Waterford, and director of one of the top trauma surgery education programmes in the UK, Morgan McMonagle, said today that dealing with knife crime needs to be multi-faceted.
The increase in knife seizures is a "surrogate marker" of the situation regarding knife crime in Ireland, he told RTÉ News.
"We can't fight it on any one front, it's a bit like a Swiss cheese model. It's more than just policing and a hospital response, that's the very end stage of the game.
"Taking the approach from the police and social services in Scotland, and Glasgow in particular, what we do know is if you engage with communities where knives are a problem with a lot of criminal gangs, in a real progressive and integrated level we can reduce the actual desire for many gang members to carry a knife, which is a symbol of the gang they are associated with.
"Personally, I would suggest that we start with a knife amnesty and that would include actually going into the communities where they can dispose of the offensive weapons in a safe environment, in their own environment rather than actually going to a garda station where you could also have a knife amnesty bin as well."
He also suggested a "knife buy-back programme" aimed at particularly offensive weapons and not standard kitchen knives.
Education and health are also important as part of tackling the "economic apartheid" which can lead to knife possession among young people in some communities, he said.
"It can't just be at the level of the Department of Justice or hospital level; it has to be across the board."
He and colleagues in London have developed a public awareness video, through touchsurgery.com, aimed at improving people's awareness of effective first aid interventions for stab injuries, which could help victims in the crucial time between an incident taking place and them getting to hospital.
"It's a free public service message for anyone in the UK or Ireland, where the members of the public can download what to do.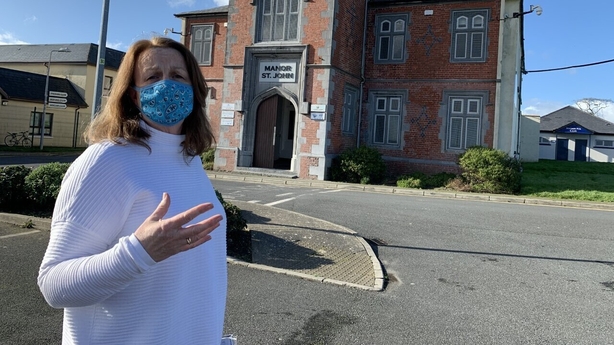 "In Waterford, manager of the Manor St John Youth Services in the Lisduggan and Larchville area Maria Begadon, said knife possession is something to avoid among young people.
"It's a huge concern because I can see the damage that they're doing in other counties and I'm sure it's happening here in Waterford.
"For the younger generation growing up, they need to be educated on the whole thing, there needs to be awareness and when I mean educated, I think they need to understand what the law is around knives, I don't think they realise that actually carrying a knife is a crime.
"The concern I would have is the fact that you're carrying a knife, you're more than likely 100% going to use the knife, regardless of what position you're going to be put in. Even if it's only a trivial thing or a small thing, the fact that you're carrying a knife it can escalate into something else."
She called for better awareness "to educate young people" on the laws around knife crime and the effects.
In a statement, the Department of Justice said that while the "rationale" behind knife amnesties is appreciated, the expert advice from An Garda Síochána and others is that such amnesties are "generally ineffective" in preventing knife crime.
However, all policies surrounding knife crime are under ongoing review, the Department said.
The Justice Plan 2021, published earlier this week by the Government, includes an "action" to review garda powers in relation to dangerous weapons, including knives.
This action is due to be completed by October.
Meanwhile, a pilot community safety programme is due to start "very shortly" in Dublin's north inner city area.
We need your consent to load this rte-player contentWe use rte-player to manage extra content that can set cookies on your device and collect data about your activity. Please review their details and accept them to load the content.Manage Preferences