The Government has published a new Code of Practice on workplace bullying, which will apply whether employees work at fixed locations, remotely or are mobile.
The 'Code of Practice for Employers and Employees on the Prevention and Resolution of Bullying at Work' announced by Minister of State for Business, Employment and Retail Damien English also highlights the risk of cyber-bullying for the first time.
The document, prepared by the Health and Safety Authority with the Workplace Relations Commission, includes definitions of what does and does not constitute bullying, along with recommended best-practice procedures for resolving disputes.
It defines workplace bullying as "... repeated inappropriate behaviour, direct or indirect, whether verbal, physical or otherwise, conducted by one or more persons against another or others, at the place of work and/or in the course of employment, which could be reasonably regarded as undermining the individual's right to dignity at work."
However, it stresses that while an isolated incident of behaviour may be an "affront to dignity at work", as a once-off incident it is not considered to be bullying.
The document cites bullying behaviours including social exclusion or isolation, verbal abuse or insults, disseminating malicious rumours, gossip or innuendo, intimidation, excessive monitoring at work, blaming someone for things beyond their control, and use of aggressive or obscene language.
The Code of Practice also addresses the rise in cyber-bullying, stating: "Bullying activities involve actions and behavioural patterns, directly or indirectly, spoken and/or written and could include the use of cyber or digital means for the goal of bullying."
Reflecting the recent shift to remote working, it states: "The Code applies to all employments in Ireland irrespective of whether employees work at a fixed location, at home or are mobile."
While failure to follow the Code is not an offence in itself, the document is legally admissible in evidence in proceedings relating to an alleged contravention, and can be taken into account in determining any question arising in those proceedings.
The Code of Practice also warns of the consequences of malicious bullying complaints, saying: "Making a malicious complaint, if proven, can have serious implications for the employment of the person making such a complaint, and this includes disciplinary action where established."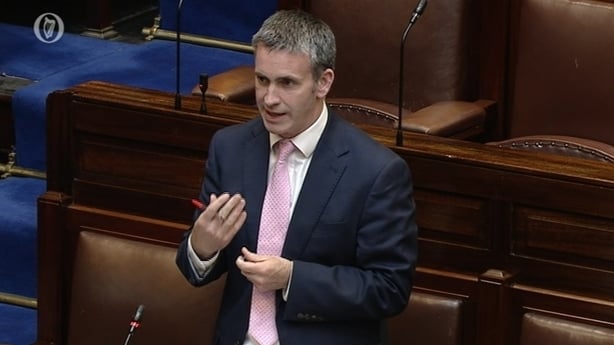 Welcoming the updated Code, Minister English said it provided a framework for fostering a culture of respect in the workplace.
"The Code provides practical guidance for organisations regarding the importance of having in place the right measures of anti-bullying policies and procedures, the existence of which will have clear benefits for both employees and the employing organisations," he said said.
Health and Safety Authority CEO Sharon McGuinness reminded employers that they have a duty to manage work activities "to prevent any improper conduct or behaviour likely to put an employee's safety, health or welfare at risk."
"Workplace bullying is a serious health and safety issue and employers and employees all have a role in promoting a positive workplace free from such behaviours," she added.
WRC Director General Liam Kelly said the consolidated Code of Practice would bring further clarity to workplaces and help to reduce the incidence of workplace bullying, as well as helping employers and employees to resolve issues when they do occur.
"Any kind of bullying or inappropriate behaviour is utterly unacceptable," he said.
"The code provides an opportunity for employers and employees to create a framework to discourage such behaviours, and to resolve issues when they arise," he added.