"This is a photograph of my brother Jimmy. I don't ever say my late brother."
Frank O'Neill from Co Waterford was just a small boy when his brother James went missing at the age of 16, prompting years of heartbreak for the family which is still felt to this day.
"I always maintain that he stowed away on a ship because he was employed by the Clyde Shipping Company as a general operative, messenger boy, whatever job, you name it.
"He's missing all those years, from 10 days before Christmas … It left a terrible darkness in my family, with my late father and my late mother.
"When you get that little bit older you realise what it created for them. It created a sadness, a loneliness ... they went to their grave without ever finding out or knowing where my brother went to."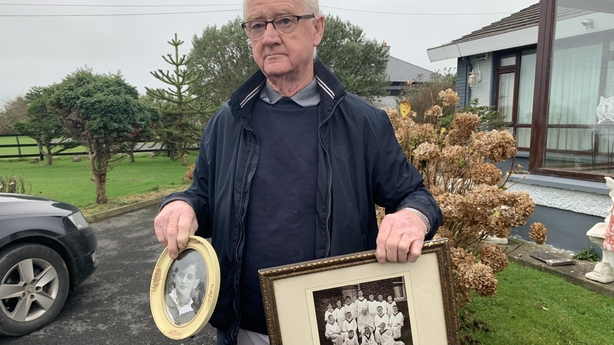 Frank himself says he is "bewildered" by what happened to his brother.
"All I can do is hope. I pray every day, hoping please God that I may get something. But it's getting shorter for me, I'm only in despair hoping and all I can say is please God.
"I trust in prayer and that's the one aspect I have to live with."
He believes that "someone out there" knows what became of Jimmy 73 years ago.
"It's suffering in a sense, but it's a real torment. All I'd be hoping for is to have some little breakthrough, that I could go and visit if he had died and he was buried, or he had a family, or something or other. All those things."
There are currently 813 'open' missing persons investigations in Ireland, and all those people were thought of today on National Missing Persons Day.
Families of people who are missing have been marking their losses on National Missing Persons Day.

In previous years relatives had gathered together in solidarity and to appeal for help, but this year a ceremony was held online | Read more: https://t.co/isecVPP9yg pic.twitter.com/fIpXMazIic

— RTÉ News (@rtenews) December 2, 2020
In other years, family members have gathered in Dublin at a special commemoration to talk about their loved ones and appeal for information, but this year an online ceremony was instead hosted by the Department of Justice.
It featured interviews with some relatives of those who are missing, as well as an address by the Minister for Justice, Helen McEntee, and other contributions.
Among those watching online were members of the Sinnott family in Co Wexford.
They remembered 19-year-old Fiona, mother of a baby daughter, who went missing in 1998.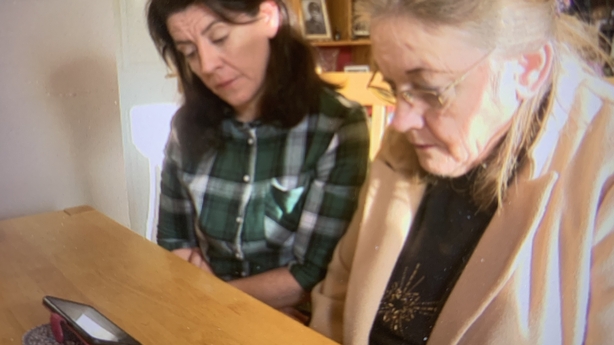 "It's a special day for us," Fiona's sister Diane said. "It's especially hard now that we can't go and mix with the other families, because my mother and all of us always enjoyed this day."
Diane said she remembers Fiona "as her little bubbly self, when we were going around young and all, and that's the way I still picture her. It gets harder and harder though, as the years go by."
The family are still hoping that they will get answers to what happened to Fiona.
"The public are sending in messages and the guards are really helpful. We're working alongside the gardaí, so we're hoping that anyone with any information at all will come forward.
"Even if they think it's little, it could be big to us."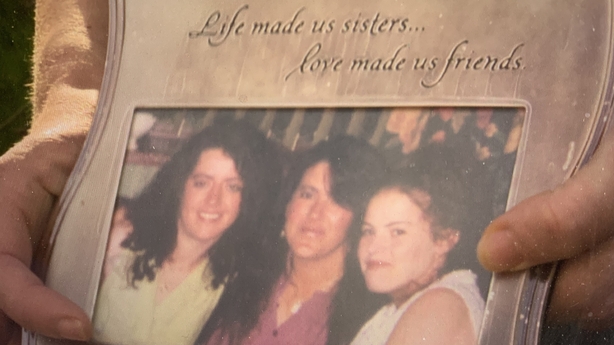 The time when Fiona disappeared was "shocking" to them all, she said.
"We couldn't believe that she wasn't coming back to us. That feeling will never leave you. That's what makes it harder, knowing that she's still out there and she's not home with us.
"It never gets any easier and that feeling is still there after so many years."