A report by the Ombudsman for Children's Office shows there were significant shortcomings by Tusla and the Health Service Executive in the care of a child with profound disabilities.
The report says there were unacceptable delays and mismanagement of the boy's care.
He remained in hospital and community respite settings for 29 months, despite being medically ready for discharge.
In 2016, at the age of three, Jack was involved in a serious road crash in another country resulting in a brain injury and life-changing injuries that require 24-hour care.
Almost a year after his accident, his mother discharged him from hospital abroad and brought him back to Ireland, where he was immediately admitted to hospital.
Four months later, when he was deemed medically ready for discharge, his mother expressed concern that she would not be able to look after him properly at home.
As time passed, the multidisciplinary team at the hospital grew concerned over the lack of an exit plan from the HSE for Jack.
It alerted the Ombudsman for Children's Office to Jack's case in January 2018.
Three months later, a senior social worker at the hospital made a referral to Tusla in relation to Jack's family's circumstances.
The referral was rejected by Tusla, along with follow up referrals by a medical team, on the grounds that there were no child protection concerns and it was a matter solely for the HSE.
The report says Tusla should have completed an initial assessment on Jack and his family when the agency was informed by the medical social worker about concerns.
It says Tusla refused on the basis that these were issues for the HSE Disability Services and Jack did not meet their threshold for care.
The Ombudsman said that decision was "unduly informed by Jack having a disability".
We need your consent to load this rte-player contentWe use rte-player to manage extra content that can set cookies on your device and collect data about your activity. Please review their details and accept them to load the content.Manage Preferences
The report notes that Jack's eventual placement with a host family by the HSE Disability Services was made without any legal or formal regulatory framework or proper authority, according to the Ombudsman.
The report finds that the administrative actions of both the HSE and Tusla had a negative impact on Jack's life.
While he was in hospital, there were periods where he had no educational supports and was isolated from contact with other children, including his younger sister.
Jack's consultant and his mother told the Ombudsman for Children that from November 2019, they noticed a deterioration in his health and overall well-being.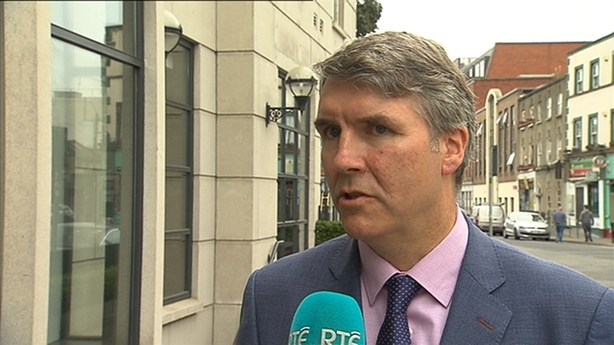 The Ombudsman's Office has said if the HSE and Tusla had worked together at an early stage, Jack may have had the opportunity, with adequate support, to grow up with his family.
"Even if it was not possible for him to return home, he could have been moved sooner to a more homely environment and even gone to school," the report says.
It also notes that Jack's eventual placement with a host family by the HSE Disability Services was made without any legal or formal regulatory framework or proper authority.
"We found no indication that Jack's mother was made aware of these concerns and that efforts do not seem to have been made to directly contact Jack's father in relation to his son's placement," it said.
The report found systemic failures by the HSE to provide adequate support and services to children with disabilities, such as Jack, who were living in inappropriate settings.
During the investigation, the HSE revealed at least a further 356 children with disabilities were assessed as requiring residential care placements.
The report has made a number of recommendations to the HSE and Tusla.
It said that HSE Disability Services should immediately and systemically review all cases where a child remains in hospital settings beyond their medical need.
It said that a National Review of HSE Disability Services should be conducted to review the current need for alternative care for children with disabilities whose parents or carers are assessed as being either not willing, or not able, to provide for their ongoing care.
It has called on Tusla to immediately issue guidance to all social work areas, that child protection and welfare referrals about children with disabilities must be assessed and managed the same as all other referrals and in accordance with national policies and procedures.
In February 2020, the HSE under the auspices of a charitable organisation, placed Jack in the care of a host family.
Within this arrangement, Jack is able to attend school where he has two classmates.
HSE Chief Executive Paul Reid has welcomed the finding and recommendations of the report.
Mr Reid said the case was "hugely distressing" for Jack, his family and for all concerned.
He said that he and the Tusla chief executive met Ombudsman Dr Niall Muldoon to discuss the case and have brought teams together to strengthen their joint working approach to cases such as this.
Mr Reid said that there has been increased investment as part of the national service plan to support better processes and investment around these cases.