The Council of Europe's Committee for the Prevention of Torture (CPT) has found that a small number of prison officers in Ireland are inclined to use more physical force than is necessary and to verbally abuse prisoners.
In its seventh periodic report on Ireland, the Council of Europe's anti-torture committee has acknowledged that progress has been made in the treatment and living conditions of prisoners since its last visit in 2014.
However, it says Irish authorities must remain vigilant.
The CPT assesses the treatment of people deprived of their liberty in settings like prisons and psychiatric facilities.
Its latest report is based on an inspection that took place in September and October 2019, which also included an examination of social care settings for the first time.
The committee said that the majority of detained people interviewed said they had been treated correctly by gardaí.
However, it says there were several allegations of physical ill-treatment and verbal disrespect from remand prisoners, mostly involving slaps, kicks and punches to various parts of the body.
The report points out that one of the main safeguards against ill-treatment includes accessing a lawyer, and it says this should be placed on a statutory basis.
The CPT said the current complaints system cannot be considered fit for purpose, adding that necessary resources and training are required to ensure that the new complaints system be fair, efficient and effective.
The committee also expressed concern that immigration detainees continue to be held at Cloverhill Prison and other prisons with remand and convicted prisoners, and in some cases are subjected to abuse and bullying.
The CPT has called upon the authorities to put in place a specifically designed centre for immigration detainees with specific immigration rules in accordance with the committee's requirements.
It has requested information on the conditions and regime afforded to immigration detainees pending the opening of such a unit.
The report welcomes that children are no longer held in prison, but it says considerable challenges remain, such as overcrowding.
It says action should be taken to ensure prisoners do not have to sleep on mattresses on the floor.
When it came to Close Supervision Cells and Safety Observation Cells, the delegation found that there was "a lot of confusion" among prison staff and management about the specific purpose of these cells for prisoners.
It has recommended that Irish authorities review the use of these particular cells to clarify the procedures and management of prisoners placed in them.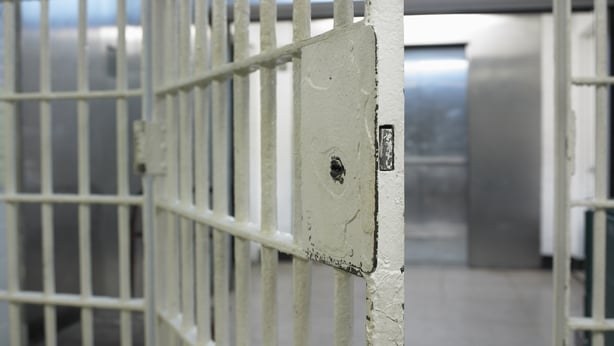 The report notes that Irish prisons continue to hold "severely mentally ill persons".
A care and treatment plan for mentally ill prisoners who are placed in Safety Observation Cells was advised.
It notes that if the high support units at Cloverhill, Cork and Mountjoy prisons are to be stepping stones towards admission to a psychiatric hospital or step-down facility, it is essential that they be provided with the appropriate resources.
The report states that this is currently not the case, and it cites the rising number of homeless persons with severe mental health problems who are ending up in prison.
It says urgent steps should be taken, including of a legislative nature, to ensure that mentally ill homeless people in prison who the courts are willing to bail, can be transferred rapidly to a psychiatric facility in the community to receive appropriate treatment.
To this end, it says a multi-pronged approach should also include the development of additional psychiatric beds in the community.
The report notes considerable progress on the provision of healthcare.
The delegation found a vastly improved approach to the treatment of substance abuse and it mental health nurses and psychiatrists were also doing a good job in difficult circumstances.
The CPT visited three psychiatric facilities.
Again, it recommended that staff use no more force than is necessary and proportionate to bring an agitated patient under control.
It pointed out that pro re nata (PRN) medicine was not being used in an appropriate manner at the establishments that were inspected.
The report recommends that Irish authorities carry out a review of this type of prescription at all psychiatric institutions, particularly as regards potential overmedication, chemical restraint, and involuntary treatment.
It says guidelines on the use of PRN medication need to be drawn up.
The delegation was impressed by the standard of care and person-centred approach taken in the social care homes it visited in Dublin.
The report welcomes the visible shift from congregated settings to smaller, more personalised units.
It notes the units at Stewarts Care in Palmerstown as a positive example of accommodation for persons with disabilities.
In response, the Irish Prison Service said it "continues on a journey of transformational change" and is committed to this "reform agenda over the coming years".
In a statement, it also said it "is committed to ensuring that the use of force by staff is restricted to only situations or circumstances where it is deemed reasonable and necessary and there are a number of safeguards in place to ensure staff operate within the necessary procedures and rules".
The Irish Government noted the ongoing reform process of An Garda Síochána, which was also noted by the Committee of the Prevention of Torture in its report.
It highlights various measures being taken to promote alternatives to imprisonment and to ensure that prisons have sufficient capacity and can provide adequate conditions and regimes.
The Government notes several prison reviews in the areas of health care, including mental health and a reform of the complaints system.
It also outlines plans to ratify the UN (United Nations) Optional Protocol to the Convention against Torture and Other Cruel, Inhuman or Degrading Treatment or Punishment before the end of 2021.
The Government also commits to establishing a national preventative mechanism under the coordination of the Irish Human Rights and Equality Commission.