The National Broadband plan is on track to be delivered on time and on budget, and efforts are underway to deliver the project ahead of schedule.
Speaking at the Oireachtas Committee on Transport and Communications Networks, Peter Hendrick, CEO of National Broadband Ireland (NBI), said that while Covid-19 has presented many challenges, significant milestones regarding the role out of the plan should be met.
Some 115,000 premises should have access to high-speed broadband by the end of 2021. In total, 544,000 premises included in the NBP.
Over 800 people are now employed to work on the National Broadband Plan project.
More than 130,000 premises have been surveyed, with detailed designs for 92,000 premises. 'Network build' has commenced on 19,500 premises and the first fibre-to-the-home services will be delivered this year.
The pandemic has created challenges for the National Broadband Plan, Peter Hendrick told politicians.
Key contractors have curtailed operations, and in one case, a specialist UK contractor was forced to postpone its Irish operations.
The availability of accommodation for contractors to work across the country has been scarce and access to certain premises and locations, including the islands, has not always been possible.
Equipment and material supply chains have also been impacted, Mr Hendrick said. However, he told the Committee that NBP was still making good progress.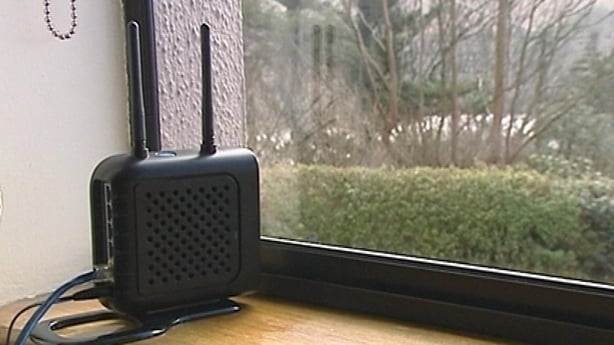 On 19 of November last year, NBI signed contracts with the Government to deliver the new fibre network under the National Broadband Plan.
On 9 of January this year, the contract came into effect and work began.
Under the National Broadband Plan, every home, business and farm in Ireland will have access to high-speed broadband. In total this adds up to 544,000 premises.
Asked by Sinn Féin's Darren O'Rourke if it was possible to accelerate the project and deliver NBP ahead of schedule, TJ Malone, who is responsible for deployment of the National Broadband Network, said that it is their desire to deliver the project early.
He said that in order to achieve this, they must accelerate their 'survey and design'.
Mr Malone said that they have already accelerated both of these elements and hope that they will be able to accelerate the build in due course.
Chair of the Committee, Fine Gael's Kieran O'Donnell, asked if preference would be given to be people living in blue areas.
These are areas where commercial operators are delivering or have indicated plans to deliver high speed broadband services.
In response to the Deputy, Mr Hendrick said that the first areas to be served will be blue areas.
This, he said, was due to the design of the roll-out, and not because NBI had decided to "prioritise" these locations.