The biggest barrier facing homeless people securing their own accommodation is a lack of one-bedroom homes across the country, according to Peter McVerry Trust, which launched its 2019 annual report today.
The Housing First model was used by the national housing and homeless charity to help end homelessness in 11 counties last year.
The trust said it was active across 21 local authorities and worked with 6,184 people across Ireland in 2019.
Despite Covid-19, the charity said it expects 2020 to be its best year on housing delivery as it "ramps up" social housing provision by reusing long-term vacant units.
It said that over the next 12 months, it will deliver more than 210 social housing units through construction, leasing, re-use of empty buildings and acquisition.
The trust said construction projects will deliver new social housing units in locations including Dublin, Limerick, and Kildare.
Over 70% of those units will be one-bedroom apartments.
The 2019 annual report said staff training increased by 32% last year through a new centre that opened in St Stephen's Green.
It has capacity for up to 70 people.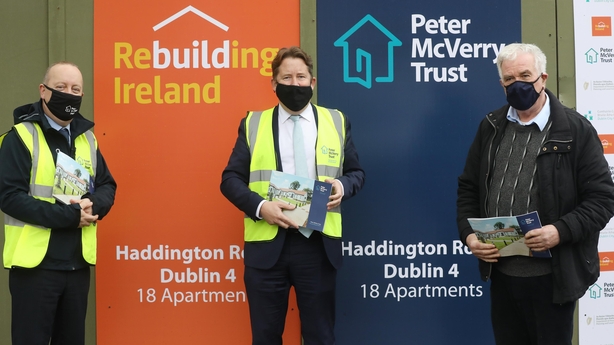 The trust also initiated a recruitment drive hiring "highly skilled" project workers from Spain.
It said the initiative arose because of "the challenges in securing staff within Ireland due to the lack of suitably qualified social care workers".
The report said the recruitment drive in Spain allowed the trust to "recruit additional, highly quality project workers" to ensure the appropriate staffing of existing and new services.
It said the process was streamlined to facilitate group intakes which fed into their Frontline Staff Training Programme.
The report was published by Minister for Housing Darragh O'Brien.