The Irish Chamber Orchestra is marking its 50th anniversary with a series of artistic collaborations with photographers, writers, animators, dancers and singers, whose work is being put to music performed by the orchestra, in a series of short films.
The first film in the 'I Create Online' series is published today, featuring the work of Limerick photographer Deirdre Power, whose images captured lockdown in Limerick, how people responded and how the city changed during that time.
"It was a very isolating time and I took off on my bicycle to see what the city was like. There was a whole new lexicon created with the new Government language of lockdown, social distancing, stay at home, and I thought this would be a very interesting way to frame some photographs," she said.
She captured the empty streets, the new social distancing signs, people having coffee in town.
But not all images were dreary.
"The weather helped enormously when people came out into the sunshine, particularly onto the Shannon riverbanks and quaysides, and started to swim in the river at Plassey and go for picnics," she said.
Now her photographs and images have been put into a short film, accompanied by the Irish Chamber Orchestra performing Astor Piazzola's 'Oblivion', in the first of four shorts produced by the ICO to mark their 50th anniversary, and to fill the gap made from their inability to be able to perform to live audiences.
They have also collaborated with aerialist Aisling Ni Cheallaigh, with singer Karrie O'Sullivan performing David Bowies Life on Mars, with film editor Dominik Kosicki, with children's author Judi Curtin and animator Phil Shanahan, all of which are to be released over the next four weeks.
ICO Chief Executive Gerry Keenan said had a whole year of performances planned to mark their 50th birthday, which had to be cancelled because of the Covid-19 pandemic.
"But we got together and decided we had to do something to keep our work alive and mark this important year in our history, and at the same time keep in touch and relevant with our audiences," he said.
"All in all, there are 13 artists involved in this unique partnership, all of us collaborating in a new and innovative way.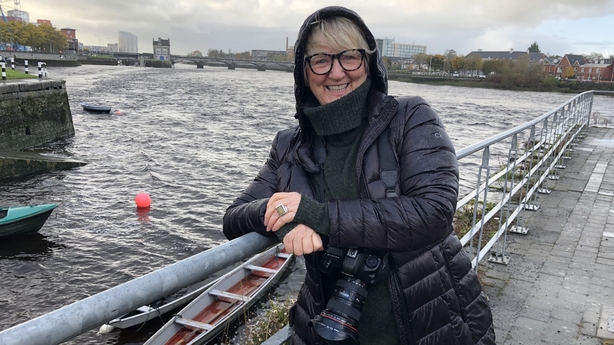 "It has been a really difficult time for artists and performers, in fact it has probably been one of the most difficult times in my living memory for the performing arts and this is one way in which we could keep the ICO family together to perform," he said.
ICO Communications manager Charlotte Eglington said the online collaboration has considerably increased their reach and their audiences.
"This has brought us a huge swath of new audiences. We have lead in many ways with our Online performance work and this stimulates others to say...we must also do the same. We are trying to keep our work relevant, and this is a way of doing that," she said.
The four short 'I Create Online' films will be published each Thursday from 4-26 November across the ICO social media channels.