Training programmes will begin across the justice sector to support victims in sexual violence cases that go before the courts.
The announcement by Minister for Justice Helen McEntee is in response to recommendations by the O'Malley review, published in August.
The review of protections for vulnerable witnesses in sexual offence cases, chaired by law lecturer and barrister Tom O'Malley, examined protections for vulnerable witnesses in the investigation and prosecution of sexual offences.
As part of the initiative launched today, the Judicial Council has committed to complete training for judges on how vulnerable victims will be treated during sexual offence trials by next year.
The Bar Council will also develop a course to train barristers on how to treat victims, including on how they should be questioned, and to gain a better understanding of the victim's experience.
The Law Society is to examine if current training structures can be adapted to provide updated training.
All serving members of An Garda Síochána engaged in front line policing will receive specialist training for engaging with victims of sexual crime and vulnerable witnesses.
This follows the roll out of Divisional Protective Services Units last month, which have received training courses on sexual crime, child protection, investigation of domestic abuse, online child exploitation and sex offender management.
The Department of Justice has also said it will ensure that all personnel in State agencies who are likely to have to deal with victims of sexual crime should have appropriate training.
'Supporting A Victim's Journey: A Plan to Help Victims and Vulnerable Witnesses in Sexual Violence Cases' also includes initiatives to educate people around the meaning of consent, including an awareness campaign and "a number of actions" within primary, secondary and third level education.
Measures will also be taken to raise awareness of victims' rights provided for in law by the 2017 Victims of Crime Act.
The Department of Justice said there will be support for the provision of intermediaries and new legislation to give effect to the recommendations on preliminary hearings to help reduce delays, which will be published before the end of the year.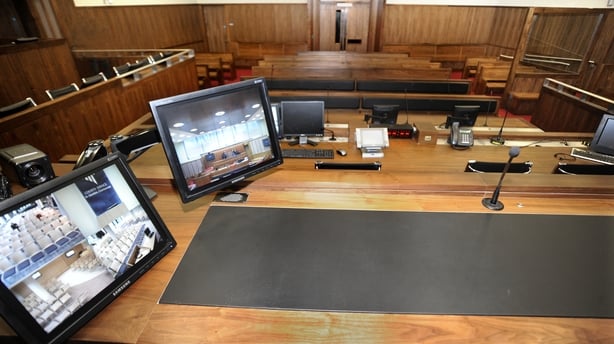 Ms Helen McEntee said the aim is to "look at a victim's journey from the very start".
Speaking on RTÉ's Morning Ireland, she said it is important that gardaí, solicitors and other people who come into contact with victims of sexual assault have special training "to understand what they are dealing with ... so that victims not only have faith in the system but that they have faith in the people who are working with them".
Ms McEntee said that before the end of the year, there will also be a larger piece of work that maps out a victim's journey to determine how this can be improved.
She said she is working on legislation to allow preliminary trial hearings to be used to address "very sensitive issues" such as a victim's previous sexual history, so that they are not "sprung" upon the victim in court.
If this issue arose in a preliminary trial, the person would have "additional support" at the same level as the defence, the minister added.
When asked why she cannot simply outlaw the interrogation of complainants about their past sexual history, Ms McEntee said that while it is something she is willing to explore, it is a decision that has to be taken by the judge at the time.
"I can't decide what evidence can or can't be accepted," she said. "I've left this implementation plan an open document. So while we have very clear recommendations on timelines, this is going to be a live document that we can add or take away from, but when it comes to this very specific question, it's not for me. It's for a judge to decide whether evidence can or cannot be accepted."
Executive Director of the Rape Crisis Network Ireland (RCNI) Clíona Saidléar said changes to way trials of those who are victims of rape and sexual assault means their representative can now partake and be present for their cross-examination , if the witness' previous sexual history is allowed into that court case.
Speaking on RTÉ's News at One Ms Saidléar said their lawyer can then intervene to defend rights and dignity of the survivor if they make the case that it is not pertinent.
She said these changes, are "a cultural shift" but there's a need to bear in mind that while the Minister has given a very strong lead and the Department has responded in a timely manner with this implementation plan, it's not all in their gift and they need all actors in the justice process to be on board.
She said the barristers, lawyers and judges are also key to making their courtrooms less traumatising for victims.