A young Co Meath poet has captured the changing world through the monthly poems she began writing last October.
Alice Kiernan began writing poetry based on the months of the year after she was inspired to put pen to paper with the changing season last autumn.
"It reflected how people get sad with the new season and I wanted to offer some words at that time," Ms Kiernan said.
She then set herself the challenge to write one poem about each month that followed, aiming to capture the unique feeling each month held.
By the time March came around, Covid-19 had changed the world, and Ms Kiernan's poetry reflected a change in atmosphere and mindset. It also turned into a way for her to process her own reactions to the pandemic.
We need your consent to load this Instagram contentWe use Instagram to manage extra content that can set cookies on your device and collect data about your activity. Please review their details and accept them to load the content.Manage Preferences
Ms Kiernan expected her spring and summer poems to focus on happiness, sunshine and fun, but instead they became poems about hope, holding firm and providing offerings of support.
"For me it was a way of thinking about how I'm feeling and how it's effecting me because it is such a massive thing that's happening to everyone and you need to check what's going on in your head because it can build up," she said.
"Everyone was in the same boat so it was things everyone could relate to, which made it easier to write, everyone was feeling the same thing. I could help people express how they were feeling while also expressing what I was feeling."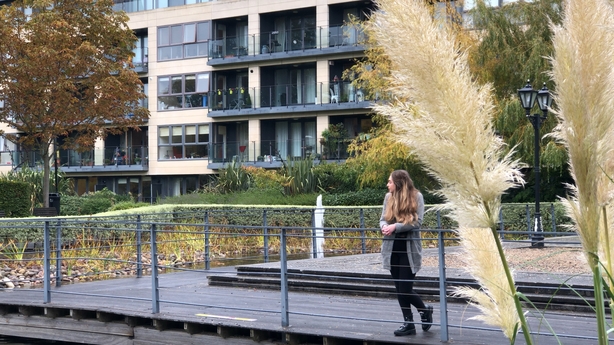 The pandemic has been tough on young people, Ms Kiernan added, describing it as a "massive pause on our lives".
"This isn't how I expected to live my 20s. I'll take the hit, but that doesn't mean it's easy either," she said.
"We're missing out on nights out, seeing our friends, making new friends, seeing new places, meeting people, meeting guys, meeting girls, whoever you want to meet, that's what your 20s are meant to be."
Ms Kiernan enlisted the talents of her sister Lucy to illustrate her poetry, which they now sell prints of online.
Lucy lives in Melbourne, Australia, and it became a way for them to "stay connected" through difficult times.
"It was so nice to talk about something that wasn't work or pandemic related," she explained.
"It was nice to have that to work on with Lucy and distract ourselves from everything."