A leading dairy processor has been forced to recall milk from several retail chains that is potentially unsafe because of the possible presence of Enterobacteriaceae bacteria.
Arrabawn Co-op is recalling the batches of milk, which is branded as Arrabawn Fresh Milk, Homefarm Fresh Milk, Gala Fresh Milk, Spar Fresh Milk, Mace Fresh Milk and Clonbawn Fresh Milk, which is sold in Aldi stores.
The affected milk has a use-by date of 26 October.
One-litre and two-litre bottles of Clonbawn Light Milk with a use by date of 27 October is also being recalled from Aldi stores.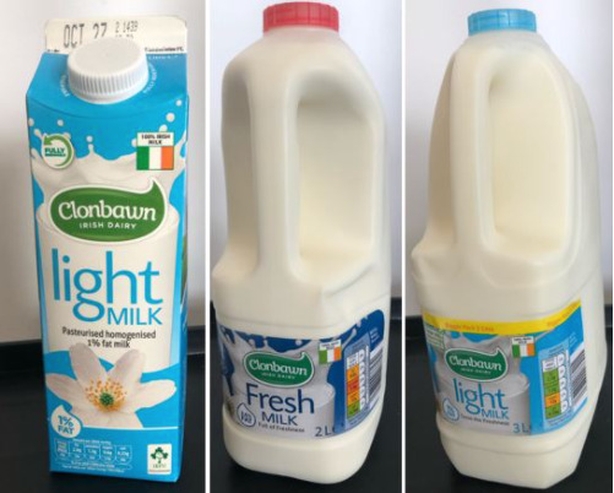 Retailers have been asked to remove the product from shelves, in-store notices will be posted and consumers are advised to return any product for a refund.
The Food Safety Authority has announced the recall because of the potential present of Enterobacteriaceae, the group of bacteria can be harmful to humans.
The FSAI said the test for Enterobacteriaceae is used as an indicator of poor hygiene, process failure and/or post-processing contamination of heat processed foods.
The test itself does not confirm the presence of harmful bacteria.