New online tours that bring modern art into people's homes have been praised by a couple living with Alzheimer's.
Frank Golden was diagnosed with the condition a year and a half ago. Before lockdown, Frank and his wife of 52 years, Jackie, would walk to the Irish Museum of Modern Art to attend the dementia-inclusive 'Azure Tours'.
Since they had to start cocooning, the only highlight of their day has been to walk around the park near their home in Stoneybatter, Dublin,
But now, through IMMA's new online Armchair Azure tours, they experience the same appreciation of art and stimulating conversation with other participants from the comfort of their own home over a video call.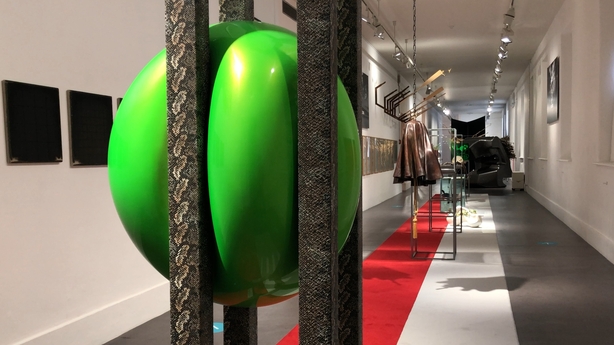 Mr Golden said: "It's a different experience but its the contact and being in communication that's the important part.
"Anything like that is very stimulating and interesting and you're never too old to learn anything.
"I've been to galleries before and it helps when someone who is knowledgeable can explain things and you see things you hadn't seen before."
Mrs Golden says the programme allows them both to stretch their minds and go outside their comfort zones, and most importantly, engage with other people.
"To have something to do with other people, even if its online, is so important," Mrs Golden said. "So you can be mentally outside of your four walls."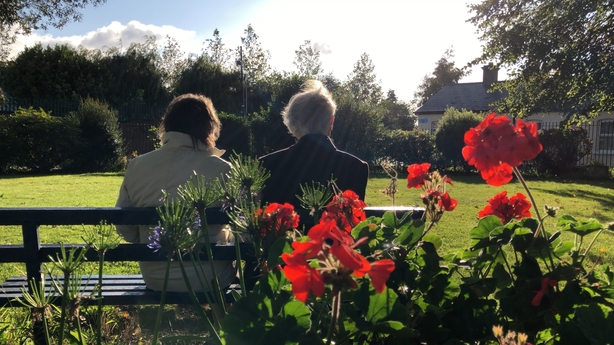 IMMA's Curator for Art & Ageing Bairbre-Ann Harkin is delighted that the dementia-inclusive tours work in the "virtual environment".
"It's lovely to see friendship form between participants on the programme, and with ourselves, that's always really nice to happen," Ms Harkin said.
"It's a welcoming, inviting space with no right or wrong answers and their opinions are valued."
A knowledge of art is not a requirement to take part in an Armchair Azure tour, and the conversations are all led by a trained facilitator, but Ms Golden said the discussions can then go anywhere.
"Just chatting throws up everybody experience, other people's memories and that sparks off more memories, it's amazing," Ms Golden said.
The dementia-inclusive tours are part of a wider collaboration between IMMA and Creative Ireland, with a focus on expanding arts programming for older people living through Covid-19.