One of Ireland's oldest joke shops is hoping Halloween can save the business.
Fun Place has been open in Dublin for over 40 years and owner Shay Howlin remembers visiting the shop as a child.
"I came in here as a kid and I always looked forward to my visits into town, I'd pop in here and buy a few jokes, I think there's a lot of heritage involved with this store," he said.
From 1996, Mr Howlin began working with the shop as a wholesaler, before taking it over with his business partner in 2015.
He has described the business as a "labour of love".
"You don't get into this to make millions, you do it to meet the people coming in the door, they entertain us and we entertain them and its great interaction and fun, every day is different," he added.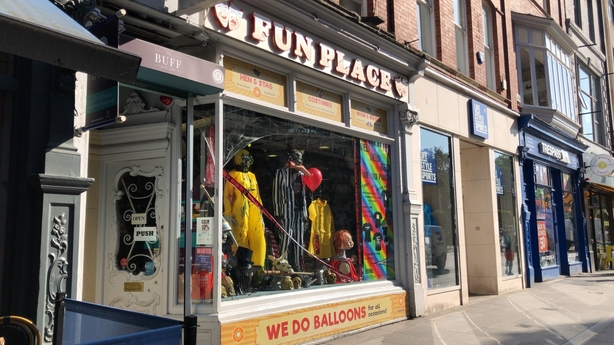 Mr Howlin said he had expected 2020 to be their "biggest year yet" but Covid-19 has had a huge impact on trade.
"The 1920s 100-year anniversary was potentially going to be massive, then St Patrick's Day was the first event to be culled," he explained. "Then Comic-Con, Pride, all the festivals throughout he year, we've lost all that business.
"If we don't have a good Halloween, we'd struggle to hold on," he warned.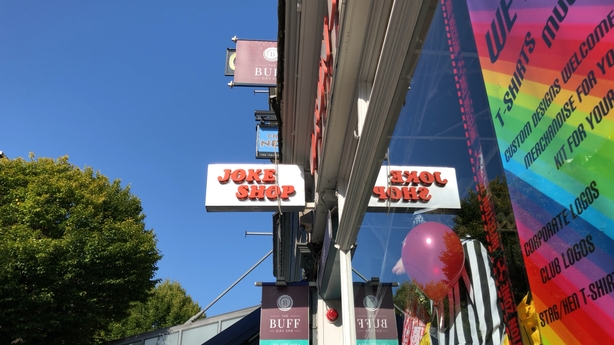 The National Public Health Emergency Team has already warned the public to prepare for festivities like Halloween "within a Covid-19 environment".
But Mr Howlin is still hopeful that it could give a boost to his business. "People are very resilient and they will make their own craic," he said.
"Halloween is upon us now and we'd see people having fun with their own families ... we hope people will make an effort to have some fun in their own house."
Mr Howlin is determined to "stay the course" with Fun Place, but added: "We need sales, we need help, we need customers."