A year after being installed, innovative 'floating ecosystems' have improved the water quality at the Blessington Street Basin in Dublin city centre.
The basin was once a drinking water reservoir for the city built in the 1800s and was later used by Jameson and Power's distilleries.
After closing as a reservoir, the water source for the basin was sealed up and the large pond was full of stagnant water.
Dublin City Council gardener Austin Dillon installed the floating ecosystems last year, and has noted a dramatic improvement in the water quality, which has led to the park becoming a "sheltered haven for wildlife".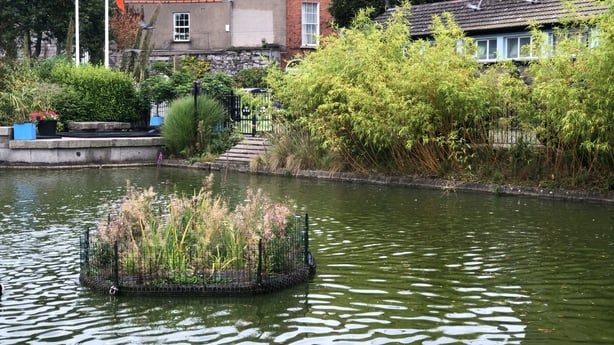 The ecosystems host a range of native Irish plants, the roots of which go directly into the water. This allows the plants to filter, consume or break down pollutants.
They were developed by Scottish company Biomatrix Water, and the three at the Blessington Basin are the first to be used in Ireland. They also began a project in Belfast last month.
Mr Dillon said the pond was "full of algae" and that there was "no life to the pond" when he began working there in 2017.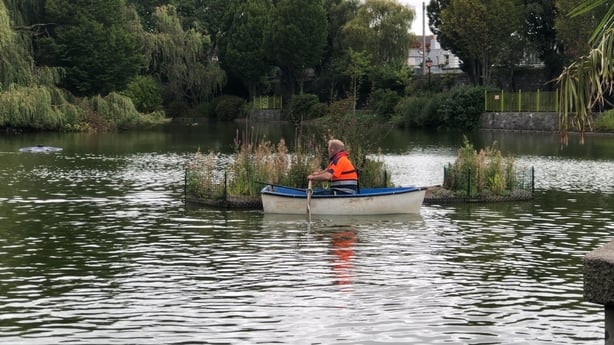 Now, he said, the pond is a "haven for wildlife; duck, fish, butterflies, bees".
Mr Dillon is hopeful that the success of the project may be replicated in other parks and waterways in the city.