A mother with three rare lung diseases has told of her concerns about sending her eight-year-old son back to school.
Kellie Tallant has a rare lung condition called Swyer James Syndrome, which meant half of her left lung had to be removed.
She has been classed as being at high-risk from Covid-19 and was told by her GP to cocoon. Now Ms Tallant has to weigh her own health concerns against her son Charlie's need for an education.
She said: "The benefit of Charlie getting an education is far greater than the risk of me catching this virus.
"He's eight, his education is so important to me, and to his future self."
Not only does Ms Tallant want her son, who is beginning third class, to return to school to learn, she says it is vital for him in order to receive an Assessment of Needs (AON).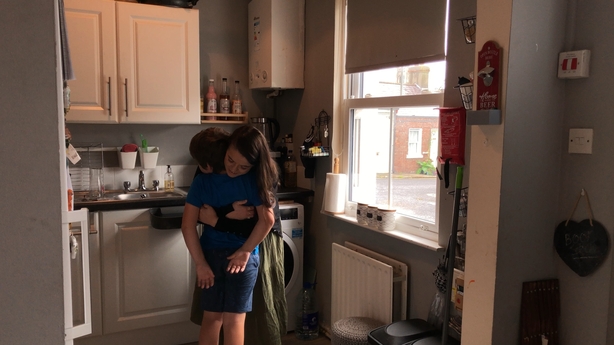 Charlie was referred for an AON under the School Age Team in June 2018. Over two years later, he has still not been assessed.
Figures obtained by RTÉ's Morning Ireland in July showed that over 5,000 children are waiting longer than the law permits to have their needs assessed.
The Health Service Executive data revealed the average waiting time was 19 months, despite a legal requirement for the assessment to be completed within six months.
The AON is seen as the key to unlocking access to public health services that can benefit the child.
Charlie attends The Harold School in Glasthule, Co Dublin, where he was receiving dog therapy and LEGO therapy.
Ms Tallant praised the school's support of Charlie, but noted that until his needs are professionally assessed, they cannot be sure he is getting the specific help he may require.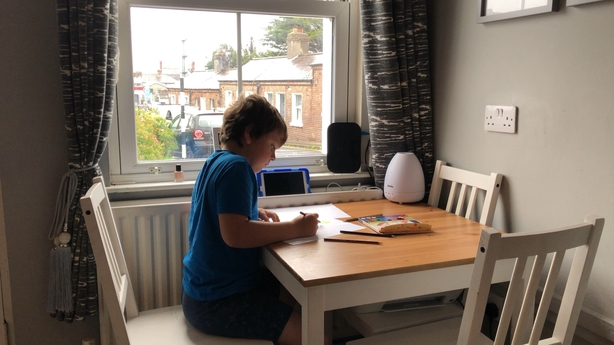 "From junior infants his teachers started noticing issues with social interaction, eye contact and his motor skills, then from senior infants to first class they became more concerning," Ms Tallant said.
"His teachers are saying its a matter of urgency now."
She added: "I feel like as a parent that he's been extremely let down, that no child should be waiting 27 months for any assessment, I don't think its acceptable that children should be left to linger through a system like this."
The HSE has said: "While applications for Assessment of Need (AON) under the Disability Act continued to be accepted, the HSE acknowledges that earlier this year during the Covid-19 pandemic situation, it was not possible for services to undertake clinical assessments while maintaining social distancing and meeting health and safety requirements.
"Effective redeployment of health service employees, including clinicians, was also a core element of the response in the HSE to Covid-19. It has therefore been difficult to complete Assessments of Need within the statutory timelines."
The HSE is continuing to plan "the re-establishment of vital non-Covid supports and services" and said that "additional funding has been allocated to facilitate additional AONs and plans for same are currently being finalised in each Community Health Organisation area".
Ms Tallant is hopeful that Charlie will have his needs assessed before the end of this year.