Orphaned seal pups at Seal Rescue Ireland in Co Wexford have been finding comfort in upcycled "wetsuit mammas".
The innovative creations are made from old wetsuits that would otherwise end up in landfill. Inside, there is a large recycled waterproof lining filled with off cuts of other pre-loved wetsuits.
Made by designer Lynn Haughton, she tries to get the "wetsuit mammas" to look and feel as close to an adult seal as possible.
Seal Rescue Ireland has been placing the "wetsuit mammas" with the very young pups in its intensive care unit. Some are only a few days old and they cuddle and suckle with the wetsuits.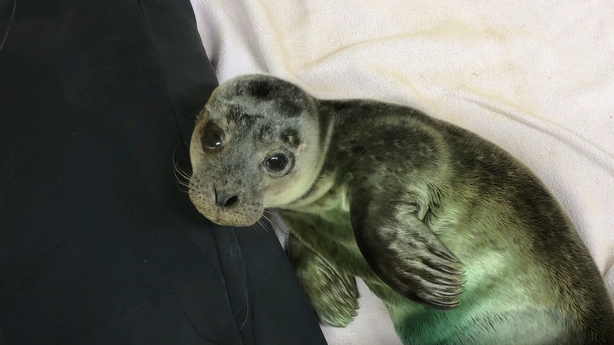 It is currently common seal pupping season and dozens of seal pups have been rescued over the last couple of weeks. Many pups are becoming separated from their mothers during storms.
Executive Director of Seal Rescue Ireland Melanie Croce said: "It is an absolutely amazing feeling to do something that you know for fact is making them a bit more comforted or stress free."
If you find a seal, do not approach it. Seal Rescue Ireland operates a 24-hour rescue hotline and can offer advice and it will rescue the seal if it requires help.