A cancer research charity has set up a campaign to reduce deaths from skin cancer in Ireland to zero, through better education and new treatment.
More than 11,000 people in Ireland are diagnosed with skin cancer every year.
Most people survive it, but around 160 people per year die from the most aggressive form of the disease, malignant melanoma.
Breakthrough Cancer Research's campaign aims to achieve 100% survival rates for 100% of skin cancers.
There are two elements to the campaign.
Breakthrough Cancer Research is promoting a sun-smart awareness campaign, urging people to apply sunscreen more often and to apply it properly when they do.
The charity said a national survey of almost 700 people revealed that three quarters of adults patch burn regularly.
Most people are unaware of the UV index at which they should apply sunscreen.
---
Read more: My husband died from a cancer that is preventable
---
Breakthrough Cancer Research is releasing a video on social media featuring people applying sunscreen.
Ultraviolet light highlights the patches people leave when they are applying cream, leaving them vulnerable to burning.
See below the UV Index for today, Wednesday July 1st

Under any sunny/clear skies, the UV Index will be "High" nationwide.

Under any cloudy skies, the UV Index will be mostly "Moderate"across the country. See graphics below for further info. pic.twitter.com/DFMFgswIjf

— Met Éireann (@MetEireann) July 1, 2020
The second element of the campaign is to highlight the need to raise funds for continuing research for new treatments for skin cancer.
Breakthrough Cancer Research has approved funding for a new treatment for skin cancer that does not involve chemotherapy.
This non-surgical treatment for skin cancer uses calcium instead of chemotherapy and could be available for patients in a clinical trial, initially in Cork, as early as November.
One of the advantages of the treatment is that, because it does not use chemotherapy, it is non-toxic. It is hoped the treatment will be generally available to outpatients by the end of 2021.
However, the charity said it needs to raise €100,000 to continue to fund research into the treatment and is calling for donations from the public.
Orla Dolan, CEO of Breakthrough Cancer Research, said: "We're calling on the public to do everything they can to protect themselves properly, while we work on new treatments.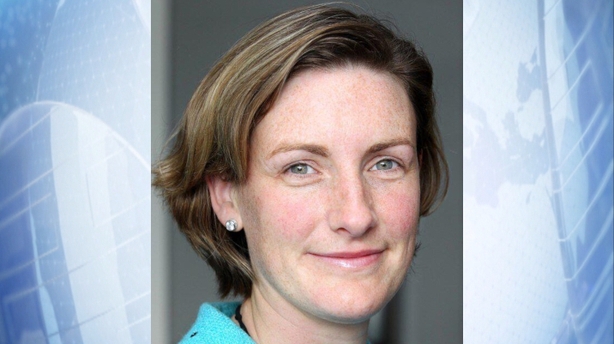 "Our survey had some very worrying results about understanding around prevention and a lack of awareness about UV in Ireland.
"Many were unaware that UV radiation, which is omitted naturally from the sun and is the main risk factor for skin cancers, is not related to heat and can even penetrate through cloud.
"Sunscreen should be your last line of defence. It's important to stay out of the sun and cover up when outdoors, particularly between 11am and 3pm every day from April to September."
Breakthrough Cancer Research has put tips on its website to encourage people to become more SunSmart and UV aware.
"Most of us know to use sunscreen to stay safe but it's important not to just slop it on," Ms Dolan said.
"73% do not get 100% coverage and patch burn, which is where the danger lies, so we are demonstrating the spots that people usually miss using UV light technology in our campaign.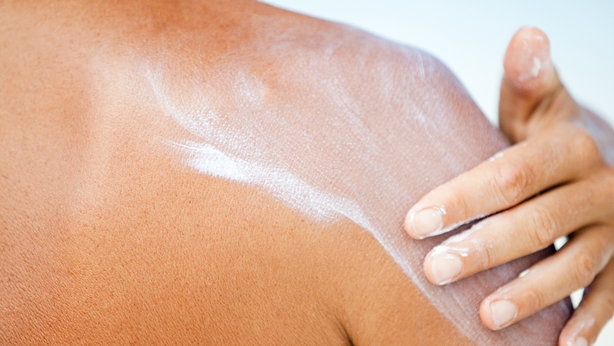 "We have seen some very nasty cases of basal cell carcinomas and melanoma in these missed areas, like the tip of the nose, the top of the ears and the lower legs.
"We are also putting a focus on the most at-risk groups like sporty and outdoors people.
"You might think you're being healthy when you're outdoors and being active but you're putting yourself in danger if you don't cover up and have sunscreen applied correctly.
"Children and those with pale or fair skin and blue eyes are also [at] high-risk and need to take extra precaution.
"It has never been more important to stay safe while staying healthy. Breakthrough Cancer Research is helping improve the survival outcomes for those already diagnosed.
"We're working with an amazing team of scientists and clinicians, on ground-breaking new treatments for skin cancers as we strive for 100% survival for all cancers."
James Clover, Consultant Plastic Surgeon and Clinical Lead for Electro-chemotherapy in University College Cork and Cork University Hospital, is leading the research to move treatment for skin cancer to the next stage, by replacing chemo with calcium.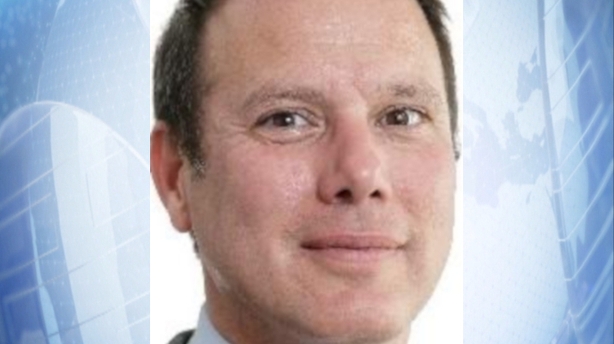 "We have been extremely fortunate to have been able to offer patients electro-chemotherapy, through the support of Breakthrough Cancer Research, here in Ireland for over ten years now," Mr Clover said.
"New treatments like these do not happen overnight and must go through a robust testing process to ensure it is both safe and effective before it ever reaches a patient.
"We are sincerely grateful for the support of the public and look forward to the next stages of this research, less invasive ways to help patients with a variety of skin cancers."
Breakthrough Cancer Research, which is based in Cork, works with scientists, researchers and clinicians throughout Ireland and around the world to tackle the most difficult-to-cure cancers and deliver better futures sooner for those diagnosed with the disease.
The researchers they support currently have a particular focus on skin, ovarian, malignant melanoma, lung, pancreatic and esophageal cancers.
Over the past 20 years, the charity has brought eight treatments successfully to clinical trial.
Electro-chemotherapy (ECT) is a localised treatment that combines low-dose chemotherapy with an electrical pulse that temporarily makes cells permeable, allowing the chemotherapy to enter cancer cells directly and remove or erode malignancies.
It is a technique causing minimal damage to the surrounding healthy tissue. Calcium electro-poration is a novel anti-cancer treatment where lethally high calcium concentrations are introduced into the cancer cells by electro-poration.