Oireachtas members will receive a reminder in their email inboxes today.
It will be from the Irish Human Rights and Equality Commission.
It will remind them that today marks 20 years since Ireland committed to eliminate racial and ethnic discrimination.
As the new Government takes up office, the email is also a timely request for a response to the racism and racial discrimination that still exists in this country.
Ireland signed up to the Race Equality Directive in 2000.
Back then, the country was largely homogeneous, with a small non-national population, but racism was in existence.
The Traveller community had been harassed, isolated and discriminated against for years.
The Race Equality Directive sought to prohibit discrimination on the grounds of race and ethnic origin.
It was signed up to by all EU member states, including Ireland.
Since then, the country has changed radically.
While many laud Irish society for its 'progression' over the last two decades, this was also a time in which the 'temporary' system of Direct Provision was established.
Those seeking asylum and safety here were placed in settings that were secluded enough to make it bearable, or perhaps easier to ignore.
As one TD said in recent years, Direct Provision will be the Magdalene Laundries of this era.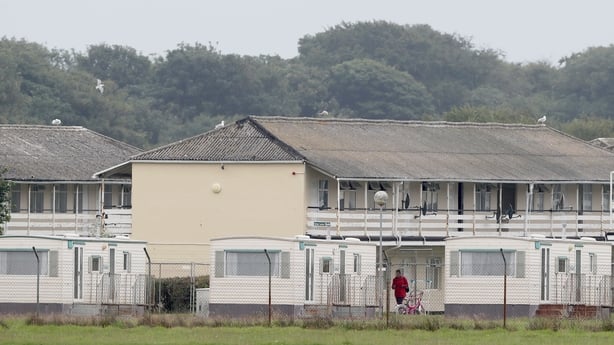 It may be 20 years since the Race Equality Directive was signed here, but only now has the real conversation about racism begun.
The discussion that is taking place worldwide was sparked by the the death of George Floyd in the US.
Black Lives Matter has shone an uncomfortable light on an unspoken reality in Ireland, according to the Irish Human Rights and Equality Commission.
The reality, it says, is that in 2020, young people in Ireland - people of different ethnicities and backgrounds, including Travellers and Roma, people of African descent, migrants and refugees - face racism and racial discrimination.
The IHREC points out that since 2014, the law obliges public bodies to have regard to the need to eliminate racial discrimination, promote equality of opportunity and treatment, and protect the human rights of both staff and those who use their services.
But a study published recently by the Economic and Social Research Institute shows that despite that law, it had not filtered into society by 2016.
Origin and Integration
The 2016 Irish Census shows that migrants were more likely to have a university degree or other third-level qualification that year than Irish-born workers, yet they experienced higher levels of unemployment.
On the same day that the ESRI released its data, the Immigrant Council of Ireland published its annual report.
It called for a national action plan to eliminate racism.
Anne Waithira Burke, a member of the Labour Party in Wicklow, told a recent Immigrant Council webinar that she was speaking out for her children, "so they don't have to live with the hurt, racism and feelings of discrimination in their home country, Ireland".
The conference took place within days of George Floyd's death.
Ms Burke asked why they had to wait for things to become so bad - or wait for a tragedy - for people to wake up.
She also described the lack of political representation of migrants in Ireland as "a train wreck coming".
We only have to look at the UN's examination of Ireland's record in eliminating racial discrimination six months ago to know that the State is failing to live up to its international human rights obligations in combating racial discrimination.
One thing that would help tackle the problem, according to the Human Rights and Equality Commission, is greater urgency in addressing longstanding problem of hate crime and hate speech in Ireland.
It says an effective response is required through criminal law.
The aim of the IHREC email to Oireachtas members today is to harness the bond of community and solidarity that has emerged in Ireland during the Covid-19 pandemic, and challenge the voices trying to sow division and grow hatred.
"We cannot continue to view racism in Ireland as a patchwork of individual isolated incidents of bad behaviour. Rather, we need to recognise racism as a structural problem across our whole society which results, in many instances, in actual racial discrimination in employment, and the provision of services," it says.
It is sure to provide some food for thought for the new Government, as it begins its first week of work.