Louth couple Niall Carroll and Cara McAdam's 100km in 30 Days challenge for Breast Cancer Ireland is nearing the €1million mark.
Mr Carroll organised the fundraiser in support of his wife Ms McAdam following her breast cancer diagnosis last year.
The challenge sees participants aim to run, walk or wheel 100km during the month of June.
Now 18 days in, they have raised over €900,000 and Mr Carroll said the amount tends to increase by "about €25,000 every day".
More than 14,500 people have registered to take part in the challenge from 34 countries around the world.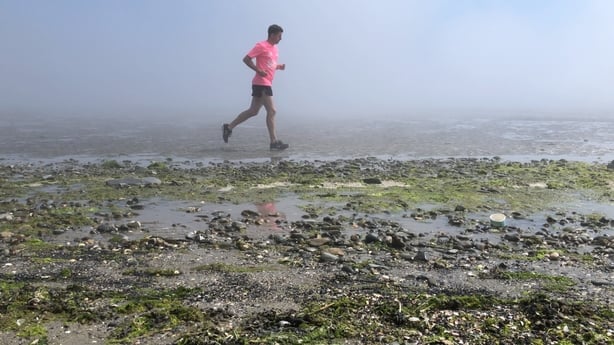 The idea for the challenge came from a similar event Mr Carroll has been running in Blackrock, Co Louth that usually sees around 100-150 people take part.
"It's really positive whats come from this, initially we didn't think it would grow legs like this," Ms McAdam said.
"For me, I'm a runner, I would've run through my treatment when I'd energy, not at the level as before, but exercise made the side effects more tolerable, its kept me going, and its nice that the initiative is tied into that."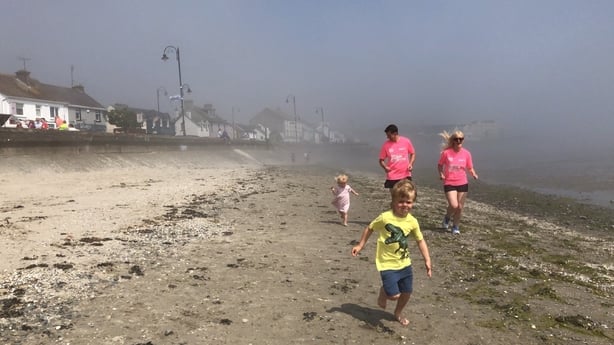 Ms McAdam hopes the money raised will help lead to breakthroughs in treatment options.
"Surgery was fine, chemotherapy was really tough, it's just so toxic, that's the area of research I would love a lot of the money to go towards because that will make a difference," she said.
"That's what changed my life, the treatment is what changed my life, feeling so bad for the days after, not being able to engage fully with my children."