Booming bike sales and a Sports Ireland survey showing a 73% increase in the number of adults cycling suggests that thousands of families have been taking the opportunity due to the Covid-19 restrictions to go for a bike ride together.
However as motor traffic has returned to the roads parents around the country are reporting that their family cycles are becoming more risky and less fun.
In Ballincollig in Co Cork, Independent Councillor Marcia D'Alton says she had not cycled much for the year but in recent weeks has had wonderful bike trips with her children.
She says her children are competent cyclists but last week her 10-year-old son had a very distressing experience. He had got a little ahead of her and when she caught up with him she found him bruised, grazed and shaken.
She says a car drove so close he was forced off the road and fell from his bike hitting his head on a wall. She believes it could have been far worse if he was not wearing a helmet. She doesn't know what to do now as she loves cycling with her children but doesn't want to put them at risk.
---
Read more:
Bike shops report record sales amid Covid-19 restrictions
Bike shops remain active during coronavirus shutdown
---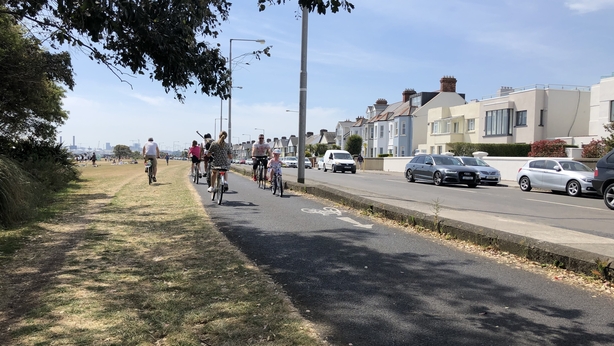 In Dublin, Alan Downey is used to cycling with his children on his cargo bike and over the lockdown they were enjoying going on the road on their own bicycles. But he says they have noticed the roads getting busier and now feel less safe, sometimes asking if they can go on the pavement.
One of the areas Alan points to is the causeway out to Bull Island which had been closed to cars for several weeks. They are now allowed back on the route but Alan and other activists would prefer if it was kept just for pedestrians and cyclists.
In Wexford, Cormac Mac Gearailt has organised a petition calling for Wexford County Council to provide better infrastructure for pedestrians and cyclists. He too has really enjoyed family cycles in recent weeks but says that is becoming riskier.
He says many drivers are taking extra care because of the increased number of people cycling. But he adds that on narrow roads with no footpaths it can be dangerous if he meets a pedestrian. He has to move out to the centre line to maintain physical distance and that is not safe near a bend.
Like Marcia D'Alton he saw his son come off the bike after a car passed too close for comfort.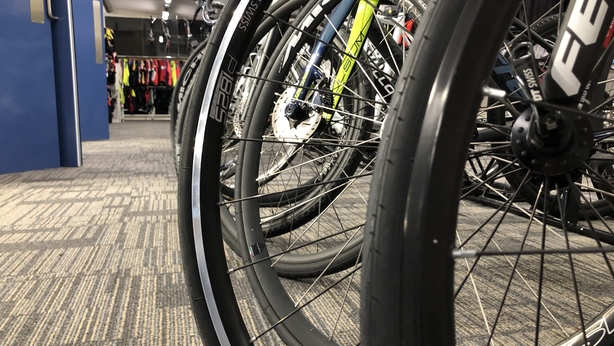 Dublin City Council has announced its Covid Mobility Programme which aims to facilitate greatly increased numbers of cyclists.
This will be necessary due to decreased capacity on public transport and the Department of Transport says it is providing funding for all local councils to promote walking and cycling. This is being done through the National Transport Authority but neither the Government nor the NTA have disclosed how much funding is available.
In Galway, a coalition of cycling groups has called on the city council to provide infrastructure and give more space to people walking and cycling.
Neasa Bheilbigh says the early days of the lockdown saw the roads there become crowded with cyclists and pedestrians. She says it was liberating to go out on the bike with her three-year-old, though like others she says some drivers were speeding because of the empty roads.
Anluan Dunne says that too has been a problem in Tralee, Co Kerry where he has been out cycling with his children.
He says most drivers have been very considerate but he was abused by an impatient lorry driver who wanted to get past them on a street in the town. He says there can be huge wins at a fairly low cost and wants Kerry County Council to take the opportunity presented by funding for Covid Mobility projects.