"In the mornings, sitting on the bus, I was never thinking, 'I wonder is the internet going to work today?'"
Sinead O'Kane is one of thousands of people working remotely since the Covid-19 crisis gripped the country.
While it has brought about a shorter commute, it has also brought with it other challenges.
"Basically, I'd have a lot of systems, I would have to log in to every morning and, at the moment, if you tried to log in several systems at one time it would crash," she explained.
"If you're doing large work cases and you put too much into the system, it also might crash, so there's a lot of kind of manual workarounds."
Ms O'Kane works in financial services in Dublin. She commutes from her home near Dunshaughlin in Co Meath. Broadband has always been an issue.
"Even back in my college days, I always had to go to the library to do assignments, yet five or 10 minutes from here there's great connectivity, which is really frustrating," she said.
Her kitchen table has now become her office. Every day she feels under pressure.
"There is that anxiety every morning, am I going to be able to log into this system today? How long is it going to work for me? You know if this was long term you would just have to accept that you're a mediocre worker now because you just don't have the facilities to work properly all the time," she said.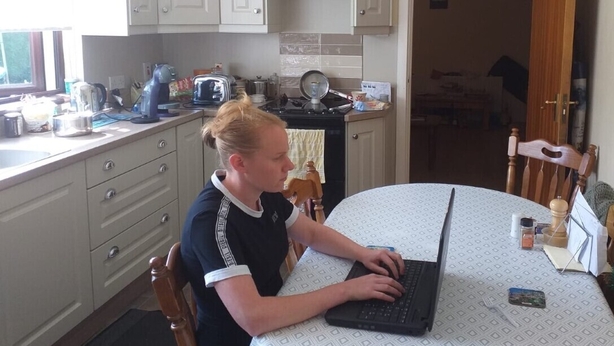 For David Downes, it is a similar story. He is the managing director of UMAC systems, a company that develops industrial software for the water and wastewater sector.
He is based at the Kells Enterprise and Technology Centre, but all employees are working remotely at the minute. Zoom calls or any type of video conferencing is impossible and some workers have poor phone signal at home.
"We rely on good strong broadband connectivity to conduct our business, without this it makes our work virtually impossible," he said.
Since March, Mr Downes has had to shoulder extra workload because his workers simply cannot log on to the internal systems.
"The guys were working remotely. I was trying to support with logistics and help them out. It was an increased load on me," he said.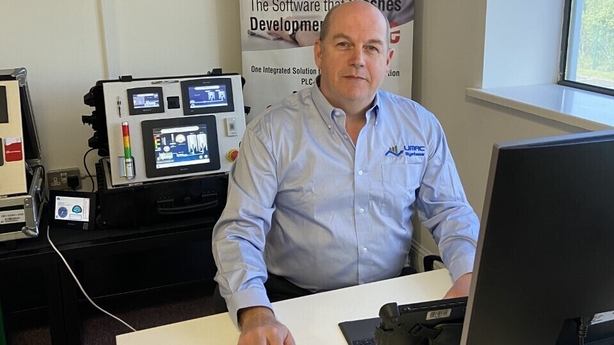 So what are the options open to people living in places where broadband isn't satisfactory for remote working?
The National Association of Community Enterprise Centres has said it is a huge opportunity for the development and expansion of regional hubs.
"The current crisis has shown us that flexible working will rise in popularity and enterprise centres and hubs have already been to the fore in providing innovative and low-threshold access to timeshare facilities and office space as part of a post-COVID-19 restart and acceleration programme," said Gary O'Meara, chairman of the NACEC and chief executive of Meath Enterprise.
"The crisis has brought remote working into the mainstream, and it increasingly accepted as a realistic proposition by many employers and employees.
"With home working establishing itself, we foresee city-based companies providing budgets for remote workers to find a desk close to home," he said.
However, the association say regional hubs need support and investment. A recent survey carried out by the NACEC found that two-thirds of all centres are under pressure to provide tenants with financial relief.
"A small number of hubs are struggling to succeed and need financial support to offset the current drop in incomes," he said.