People lined the streets of Tullamore today to pay their respects to the late Paddy Fenning, All-Ireland medallist and community activist.
To comply with requirements for social distancing, the local GAA club asked its members to form a stationary guard of honour as Mr Fenning's remains were removed from the Church of the Assumption in the town following his funeral mass.
Mr Fenning, 69, was on the Offaly senior football team which won two successive All-Ireland titles in 1971 and 1972.
Following his retirement from the game he was involved in many community projects, including fundraising for a CAT scanner for Tullamore hospital, the development of a municipal swimming pool and leisure centre and a plan for an arts centre in Tullamore.
Diagnosed with motor neurone disease last year, he was the figurehead for a major drive to raise funds for the Irish Motor Neurone Disease Association and an organisation assisting the homeless.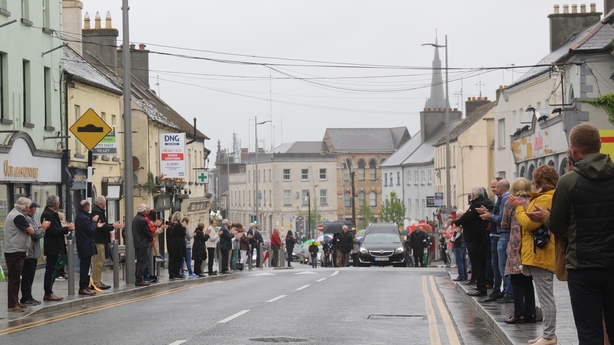 Though fundraising events had to be postponed because of the Covid-19 restrictions, around €50,000 has already been raised.
Members of the IMDA and arts centre fundraising committees joined in the guard of honour.
Mr Fenning won two senior football titles with his home club, Tullamore GAA, and in a statement the club described him as a selfless and driven man who exuded class.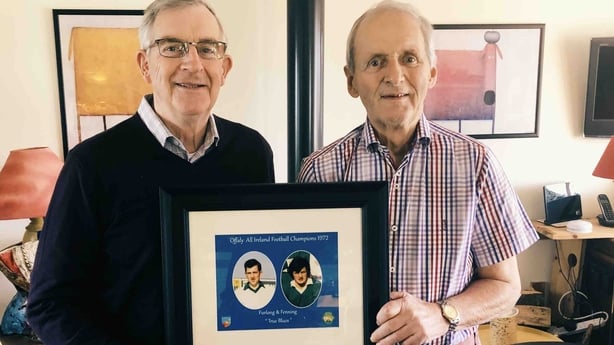 "But, perhaps above all, Paddy was brave. From the fearless fashion in which he played his football, right through to the manner in which he bore his illness over the past year or so," said the club.
Mr Fenning is survived by his wife Kathryn, daughter Amy, son Barry, son-in-law Andrew, daughter-in-law Rachel, five grandchildren Drew, Pearl, Rose, Megan and Olivia, sisters Doreen and Catherine and brother Seamus.