Last week the Irish Government began two days of testimony at the United Nations, where it was questioned about its compliance with its UN obligations.
One of the issues on the agenda was direct provision.
Prior to the hearings, the Irish Human Rights and Equality Commission set out its perspective.
It said the policy of direct provision and dispersal did not protect the rights of international protection applicants in Ireland and it recommended the complete phasing out of direct provision.
The IHREC is not alone in its view.
MASI - the Movement of Asylum Seekers in Ireland - Nasc, the Migrants and Refugee Rights Centre and Clare Public Partnership Network, which has done huge work with asylum seekers, all want to see an end to the current system of direct provision.
The question is whether or not those calls are realistic when the Government is grappling with a rise in the number of asylum seekers and refugees in 2019.
The term direct provision emerged in the late 1990s when the then government had a greater influx of people seeking protection than the numbers currently arriving.
It moved away from a system of allowances where applicants fended for themselves with financial help from the State, to a centre model.
One of the first centres opened was at the former holiday camp of Butlins in Mosney.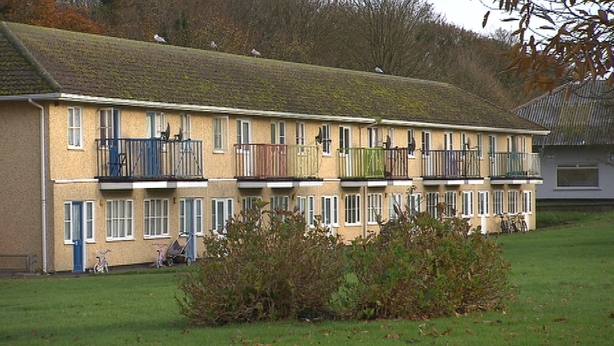 Almost 1,000 units with own door access meant it was one of the more suitable places to put people while they awaited their application forms to be processed.
Since then, wrap around services at Mosney have increased.
The local educational and training board has a wing, the Health Service Executive is on site, there are homework clubs for children, Foróige has a branch on the premises and there are sewing, cookery and English classes.
It's an example of the centre model working well, but those working with asylum seekers see it as the exception as opposed to the rule.
Those who run Mosney say it's not a direct provision centre, but rather "a centre of independent living".
Either way, it is housing asylum seekers and people seeking resettlement, but arguably, the term "direct provision" no longer encompasses all the strands that have mushroomed within the system over the last 20 years.
While the numbers arriving in Ireland seeking protection today are nothing like they were in 1999, the system is under pressure.
The economy may be on the up, but the housing crisis is posing difficulty for the Department of Justice, particularly in Dublin.
In 2018, there were 3,018 applications for international protection in Ireland.
There has been a rise in the numbers this year - up to 4 October, 198 sought asylum.
While Taoiseach Leo Varadkar received criticism for noting the number of Albanians and Georgians seeking asylum; figures from the Department of Justice echo his statement.
We need your consent to load this rte-player contentWe use rte-player to manage extra content that can set cookies on your device and collect data about your activity. Please review their details and accept them to load the content.Manage Preferences
They show that this year and last year, Albanians have accounted for 33% of those seeking protection; 27% come from Georgia, followed by Zimbabwe (15%), Syria (10%), Nigeria (7%) and Pakistan 7%
The remainder are from other countries.
Dual programmes
There are currently two programmes under which people seek protection in Ireland.
The first is resettlement.
Under the refugee protection programme the Government agreed to resettle 4,000 over four years in 2015. They are mainly from war torn countries such as Syria and are being resettled in camps in Lebanon and Jordan.
They have refugee status on arrival, so they are brought straight to reception centres known as Emergency Reception and Orientation Centres (EROCs).
From there they are placed in a community.
The second strand is asylum seekers who come here themselves seeking international protection.
While applicants are not obliged to accept accommodation, approximately 80% do.
They're sent to accommodation centres or direct provision where they wait to be informed whether they have status or not.
The remaining 20% live with family or friends who are already here, or they may have independent means to pay for their own accommodation.
Direct provision was set up on a temporary basis but after 10 years, it was clear it required examination.
Five years ago, the Government appointed Mr Justice Bryan McMahon to establish where improvements were needed.
He set up a working group which visited every centre in the country.
In 2015, the McMahon report was published with 170 recommendations.
Important proposals were implemented - like allowing asylum seekers access to the labour market after nine months of living in Ireland.
Some believe that time should be reduced, considering that other countries allow people to work after three or six months.
Time consuming legal process
The legal process is often pointed to as a reason why those seeking protection have to wait so long before a decision is made on their status.
While there have been improvements in the process, it can take 15 months before a final decision is made.
So how does the application process work?
People apply for asylum through the single application procedure which is a 90 question form.
Based on that questionnaire, their application for protection and permission to remain is assessed.
Question 62 is the most important part of the form, because it sets out the details of the applicants' claim.
It involves going into finer details about their lives and often involves putting some very distressing aspects of their past on paper.
The application form is then sent to the International Protection Office where the credibility of the claim is assessed.
In the meantime the applicant waits between five and 10 months for an interview; after which they wait another two - six months for a decision.
If the decision is negative, the applicant has 15 days to lodge an appeal to the International Protection Appeals Tribunal.
This process is quicker.
Hearings take place within two or three months and decisions are usually made within a month after that.
Solicitor Gary Daly, who represents asylum seekers, believes that waiting times would be reduced if the IPO was sufficiently resourced by the Government.
When this was put to Minister for Equality and Immigration David Stanton, he said €1 million had been put into the budget for more personnel to reduce waiting times further.
"It's down now to an average of 15 months, which is quite good, but we want to bring it down to about nine months", he said.
There are now 40 accommodation centres in 19 counties across the country.
During the week, the newest centres in Borrisokane and Ballinamore received families. The former centre is now full.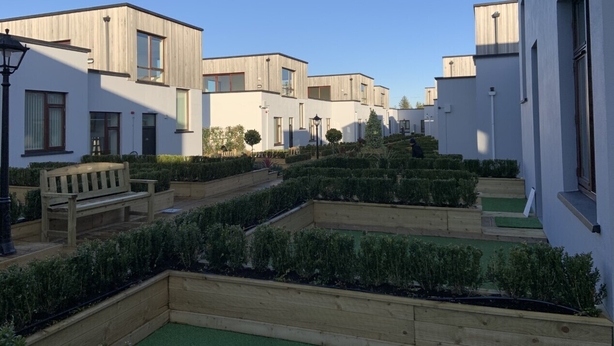 As the numbers seeking asylum grow, the availability of accommodation continues to be an issue.
The approach by the Department of Justice has received a backlash from some rural communities who have felt ill informed.
In Achill, members of the community of Pollagh continue their protest outside a hotel, where a three-month contract for an emergency accommodation centre was signed in October.
Fearing misrepresentation by the media, the protesters - who describe it as a peaceful vigil - have put all their statements on social media for the public to make up its own mind.
It has to be noted however, a group in Pollagh was also willing to welcome the asylum seekers to the area.
It has led to the division of a very small community which in turn leads to questions for the Department of Justice regarding its handling of the situation.
Minister Stanton said bed and board was being sought for a number of people, for a number of weeks.
"There's no need for people to protest at all, there are 40 centres now open across the country, there are no issues with any of them".
Following the vocal opposition to centres in some parts of the country in recent months, MASI has cautioned elected representatives about their use of language regarding asylum seekers.
Spokesperson Lucky Khambule says the voices of those in the system are trapped.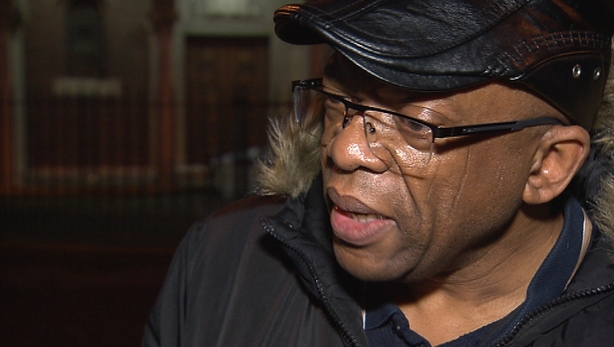 "When you hear elected politicians, responsible politicians issuing irresponsible statements that can ignite a bad situation and it traps the voice of the people. Even from our group, not everyone is comfortable to talk because they don't know what's going to happen if they talk."
There are communities in rural Ireland that have embraced asylum seekers in direct provision.
When 35 men arrived in Milltown Malbay in Co Clare over the summer, the Clare Participation Network worked swiftly.
They come from Angola, South Africa, Zimbabwe, Georgia, Swaziland, Afghanistan, Bangladesh, Eritrea, Iraq, Nigeria, Palestine, Pakistan, Somalia, Sudan, Ukraine and the Democratic Republic of Congo.
According to Sarah Ferrigan, Clare PPN decided to take an early step in making sure that everyone was connected from the very beginning - they started with a coffee morning.
Relations were built up through English classes and music classes, swimming and running events and a church fundraiser was held.
Tando Ndlovu has commended the community for giving him the opportunity to go back to education when what he was seeking was safety.
Innocent Iro Aganachi loves the WhatsApp group between the asylum seekers and the community while Aung Marma who never sang before he arrived in Co Clare has been encouraged by locals to learn to sing.
We need your consent to load this rte-player contentWe use rte-player to manage extra content that can set cookies on your device and collect data about your activity. Please review their details and accept them to load the content.Manage Preferences
He can now give a rendition of Lovely Old Milltown, on request.
Volunteers in Milltown Malbay say they are not in favour of the direct provision system as a whole, but they have made it work for the community.
Volunteer Mary Crawford said the group would be happy to talk to other communities where direct provision centres are being established.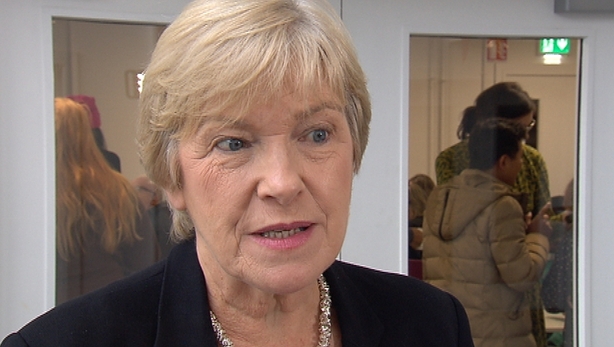 Word is that that Department of Justice plans to touch base with the Clare Participation Network to find out more about how it achieved its aims.
Many view such a phone call on the part of Justice, as one that would be well worth making.
Watch Ailbhe Conneelly's reports:
We need your consent to load this rte-player contentWe use rte-player to manage extra content that can set cookies on your device and collect data about your activity. Please review their details and accept them to load the content.Manage Preferences
We need your consent to load this rte-player contentWe use rte-player to manage extra content that can set cookies on your device and collect data about your activity. Please review their details and accept them to load the content.Manage Preferences

We need your consent to load this rte-player contentWe use rte-player to manage extra content that can set cookies on your device and collect data about your activity. Please review their details and accept them to load the content.Manage Preferences