Irish communities in the US have played a key role in delivering almost 400 "survivor dolls" for children with cancer in Ireland.
The unique bald dolls, which come with hat and headbands, are only available at Walmart in the US as part of the 'My Life As' range.
The idea to bring them to Ireland came from the founder of children's cancer charity, Aoibheann's Pink Tie, Jimmy Norman.
He said: "The first thing that stands out about the doll is that the doll is bald. Of course, when a child is going through cancer treatment an awful lot of children will lose their hair."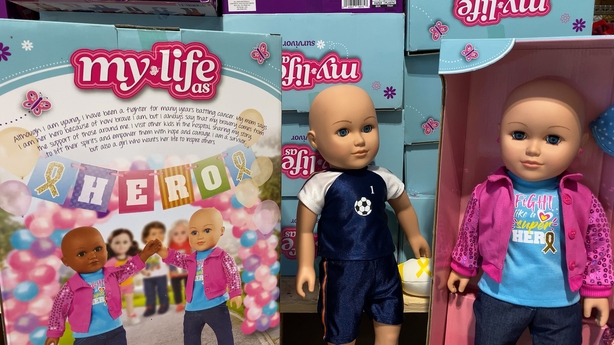 Mr Norman's daughter, Aoibheann, died from cancer when she was eight years old. He set up Aoibheann's Pink Tie in her memory.
"The whole inspiration came through because, I said to myself, Aoibheann would love that doll. She would have cherished it. So once Aoibheann sent me that message, the dolls were coming.
"So far we have managed to get them from every single part of the States, from Boston to California, from Washington to New York. For example, Murty's Irish bar in New York held a fundraising night to ship 14 dolls to Ireland," Mr Norman said.
Members of the Sea of Change Choir, which consists of women who are cancer survivors and supporters, helped source the doll through their Irish connections in the US.
Choir member Catherine Warren said: "At the moment, there [are] 120-odd dolls sitting in my brother's garage in Austin in Texas. He has kindly opened up his home so that these dolls can be sent to him from other people in the US."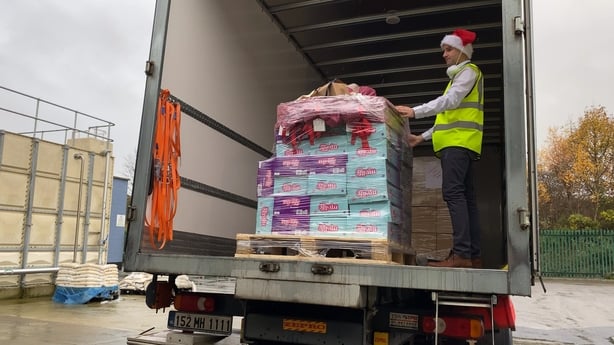 Allergan Plc, a pharmaceutical company based in Clonshaugh in Dublin, has paid for the 120 dolls to be shipped from Texas to Ireland.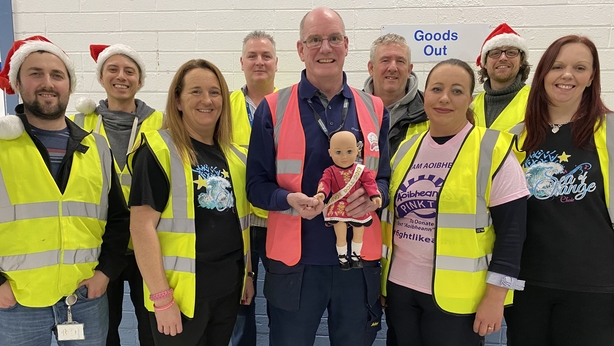 Dolls have already been given to a number of Irish children, including those at St John's Ward at Children's Health Ireland in Crumlin, formerly Our Lady's Children's Hospital.
Mr Norman said: "The reaction from the children is exactly what I expected. It's absolutely magical. I've seen the children smiling. You see them taking to them [so well].
"There was one beautiful little girl and she was looking at the doll and her hair has grown back now and she said, 'I have to look after her mammy because I remember when I had no hair'."