It can be safe to say that the European Union is going through an identity crisis.
What is it? What does the European Union actually do? What does it mean to be European?
The questions are being asked as Brexit comes to boiling point, a wave of criticism over European Commission President-elect Ursula von der Leyen's plans for a Commissioner to 'Protect the European Way of Life' and as an air of Eurosceptism rises.
Increasing EU citizen trust and helping them understand what the European institutions are all about have become a focus for those at the helm.
The union is not only trying to strengthen its platform but become more relatable.
While making her case to become the new European Central Bank President, Christine Lagarde promised to make the ECB's message clearer to the public and vowed to show people how the body works.
The first woman to become Ireland's Ombudsman is also going down these lines as she bids for a second term in office as European Ombudsman.
Opening up to the ordinary citizen could improve on an image that the EU is self-serving, elitist and distant from the people, according to Emily O'Reilly.
Standing outside the heart of the European Parliament, where MEPs debate issues and draft laws with the EU Commission, Emily O'Reilly said when she first got the job of European Ombudsman in 2013 she pledged to the parliament that she would make the office "more visible, more impactful and have more influence".
The former journalist believes she has done just that.
"I mean the only report that I actually put before parliament, because I judged it to be a very serious report, concerned the transparency of the council," she said.
In February 2018, Ms O'Reilly said the European Council was not a "star pupil" when it comes to transparency and openness.
She also criticised former European Commission Secretary-General, Martin Selmayr by ruling he breached commission rules by bypassing normal interview procedures.
Based in Strasbourg, the office was first established in 1995 where any EU citizen can appeal to the Ombudsman to investigate an EU institution on the grounds of maladministration.
This could be anything from irregularities, unfairness, discrimination and abuse of power.
Ms O'Reilly believes the office has become "more useful" in the last five years but problems remain.
"I think there is an issue around access to documents and transparency in the institutions," she said.
EU Commission Ministers - from all member states - negotiate and agree on laws that affect the bloc.
However, Ms O'Reilly states it's very difficult for an ordinary citizen to find out what position member states are taking and what compromises are being made.
"Every citizen of the union has a right to participate in the democratic life of the union. It's hard to do that if you don't know what's being talked about and the different positions of the member state and particularly your own" she stated.
The current 28 member states have different cultures, history, political backgrounds that affect the administrative culture too.
How one country feels about transparency or data protection could be very different from another.
"For example, Germany would place a very strong value on data protection not so much transparency. But then you ask yourself why that is because … they know the malign use [of private personal information and private records] that was put to during the Nazi regime in the Second World War," according to Ms O'Reilly.
Attempting to persuade countries and member states to become more transparent is the challenge she is willing to delve into further while trying to make EU citizens trust and understand what the union does.
"Sometimes you can pick up a phone and some things [are] solved immediately and sometimes it takes time because what you're trying to do is change a culture, but I can see that cultural shift happening now," she said.
Ms O'Reilly also cautiously welcomed European Commission President-elect Ursula von der Leyen's announcement that there will be a new role for Commissioner of Transparency.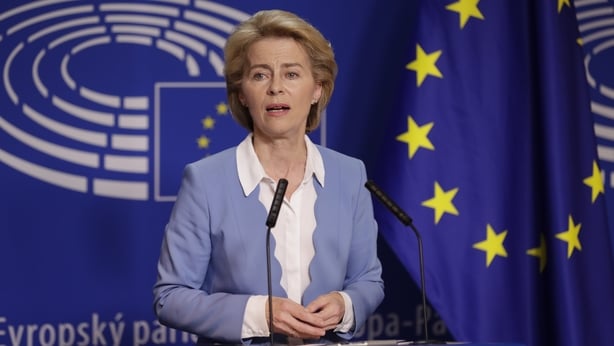 "We'll see what that actually means in practice," she said.
But as new MEPs are getting stuck into a new cycle, there are already reports of 'revolving doors'.
The Financial Times reported recently that there was "outrage" amongst them when a senior EU banking regulator switched jobs to become on the top lobbyists for the banking industry in Brussels.
One Dutch MEP, Paul Tang, told the paper that it was "completely inappropriate".
Ms O'Reilly is adamant that they've done a lot of work on that 'revolving door' practice and examined how valuable commissioners and politicians can be to the private sector.
She said: "Obviously if you are an official and working on a file and the details … you've helped to bring it to a point of legislation. You can be very valuable as well for a particular interest and so the commission has rules in relation to that and we've dealt with individual cases."
In relation to the Financial Times report, Ms O'Reilly said that the certain restrictions on the individual involved are already in place and that he has been prevented from carrying out certain functions in their new role, in relation to lobbying.
She said she has not received a complaint about it.
This month those looking to be the next European Ombudsman, including Ms O'Reilly, are seeking nominations.
Her job now is to convince MEPs that she's done enough to secure another term.
Ms O'Reilly's contenders haven't publicity announced their intention to run yet, but it is understood two of them could be judges from the Council of Europe and the other a former Swedish MEP.
"As I say it's going to be a rather wonderful Christmas or not so wonderful Christmas!" she said with a nervous laugh.