Last Saturday, Houthi rebels claimed a drone attack on two state-owned oil refineries in Saudi Arabia.
The Houthis are fighting a Saudi-backed coalition in a civil war in neighbouring Yemen.
It was initially reported that up to half of Saudi Arabia's oil production capacity may have been damaged.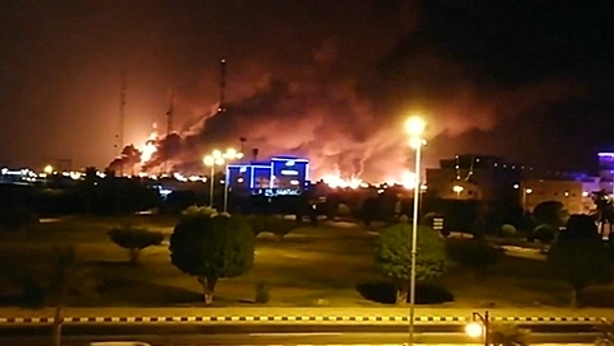 When markets opened on Monday, the price of oil surged by 20%. It later fell back.
And it fell further when the authorities in Saudi said production would be fully restored by the end of the next week.
The world got a shock.
And the diplomatic volleys are still being fired. US Secretary of State Mike Pompeo has accused Iran of being behind the attacks.
Tehran is behind nearly 100 attacks on Saudi Arabia while Rouhani and Zarif pretend to engage in diplomacy. Amid all the calls for de-escalation, Iran has now launched an unprecedented attack on the world's energy supply. There is no evidence the attacks came from Yemen.

— Secretary Pompeo (@SecPompeo) September 14, 2019
It's a reminder that a big chunk of the world's oil supplies come from a very volatile place.
So what's the potential impact on the price we pay for petrol, diesel and home heating oil?
Saudi Arabia is still an extremely important source of oil. It has 18% of the world's proven reserves. But it's no longer the only oil game in town.
According to figures from the US Energy Information Administration, Saudi accounts for 12% of world production.
The US leads the pack, thanks to the discovery of shale oil in the past decade, at 18%, and Russia comes in third at 11%.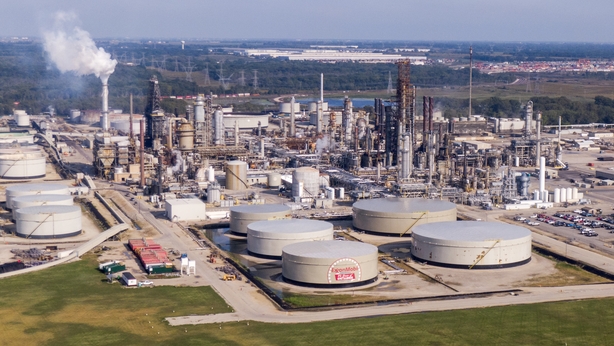 Oil prices, measured by the benchmark Brent crude index, are still around half of what they were a decade or so ago.
The US is now a net exporter of oil, something that has had a big impact on the supply of oil and therefore its price. To put it simply, there's more of the stuff and it's generally cheaper as a result.
Another factor to bear in mind is demand. When economies are doing well, more people are buying more goods. That means more trucks on the roads delivering more goods, and more oil to drive the trucks.
And while the last ten years has seen a gradual recovery in many economies, recent signs are the recovery may be sputtering out or pausing for breath.
And what about Ireland?
Ireland is completely dependent on imported oil. The good news is we've almost stopped using it to generate electricity, but we still use it to drive, run trains, fly planes and heat homes.
It all arrives here on ships, as we're not on the receiving end of any oil pipeline in the same way we are with gas.
We have one oil refinery, in Whitegate in Cork, which refines crude oil. It's owned by a Canadian oil firm, Irving Oil. It supplies around 44% of our needs. The rest is imported.
Our crude oil comes principally from Norway, which accounts for 61%. The rest comes from the UK (24%) Azerbaijan, Algeria and Nigeria.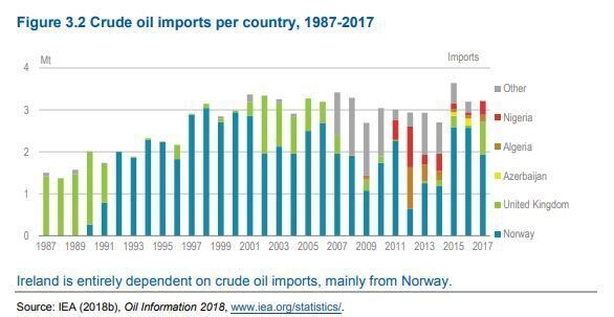 The National Oil Reserves Agency (NORA, for short) is responsible for ensuring Ireland has security of supply when it comes to oil. It ensures that we have a minimum 90 days' supply of oil.
The biggest threat to our oil supply is not tumult in the Arabian Gulf; it's Brexit.
According to the International Energy Agency's Review of Ireland published earlier this year, Brexit brings "uncertainty" to Ireland.
Under EU rules, we must hold our reserve stocks in EU member states. Currently we hold 9% in Northern Ireland and 11% in Britain.
NORA has been refurbishing storage facilities in Dublin Port and Tarbert in the Shannon Estuary. There's another project at Great Island, Co Wexford.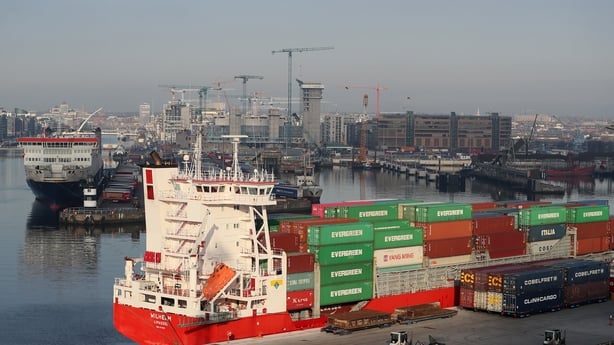 This will lessen on dependence on UK storage facilities. Also, refineries in the UK will still want to sell products such as jet fuel to airports here post-Brexit. But it's still an essential part of our infrastructure that could come under strain.
Back to the Gulf.
We're not immune to what happens with the big oil producers like Saudi. Prices here will continue to be indirectly affected by the impact events there have on market prices.
But you're likely to see a more immediate impact from the much mooted increase in carbon tax widely expected in next month's Budget.
But that's a story for another day.