Two women are promoting a more sustainable way of clothes shopping by running charity shop crawls.
Sustainable Fashion was founded by Geraldine Carton and Taz Kelleher in 2018.
Ms Carton said: "We wanted to do something positive in the world of sustainable fashion. Sustainable fashion is appreciating the harm that goes into every element of the design and production process of fast fashion.
"The easiest way and cheapest way to be sustainable is by using what's already there, so that's why we encourage people to go charity shopping because it's just engaging in the circular economy."
So far, the popular charity shop crawls have taken place in different locations in Dublin and Cork.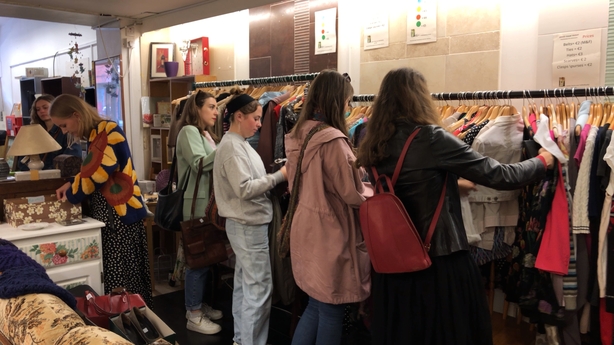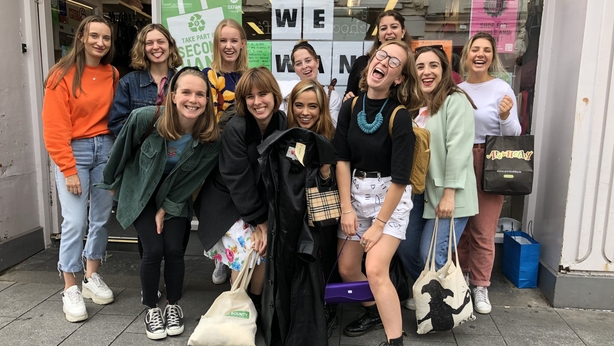 "Our gorgeous gang of sustainable fashionistas always meet in a decided location," said Ms Kelleher.
"Geraldine and I will give the lowdown on why sustainable fashion is so important, but also why it can be fun. Then we go around the group and ask everybody, what item of clothing would they dream of finding on the crawl ... and we try help them find it."
According to Oxfam Ireland, 225,000 tonnes of clothing end in landfill in Ireland every year.
"We own four times the amount of clothes as our parents did. People have the idea that a charity shop has a load of granny, second-hand clothes in it.
"With these charity shop crawls what we try to do is break down those barriers. Our aim is to just show people charity shops. Show people the joys inside charity shops and also show people how they can discover their own personal style by shopping second-hand, by not just picking out what's on a mannequin," said Ms Kelleher.
Along with the charity shop crawls, Sustainable Fashion Dublin also run swap shop events and upcycling workshops.