A Co Clare filmmaker with Down syndrome is behind a unique online video series exploring what people love about their lives.
Fionn Crombie Angus, 23, has interviewed more than 500 people from all walks of life, including some famous faces such as actors Marisa Tomei, Domhnall Gleeson and Angela Lansbury.
The ongoing series, which is available to view on Youtube, is one of several projects run by Fionnathan Productions, which Fionn set up with his father when he finished secondary school.
The aim of the 'What Do You Love About Your Life?' series is to help the young filmmaker figure out what he wants to do with his life.
"It's helping me in so many ways actually. It's helping me to discover my own achievements in life and who I want to become," Fionn said.
Fionn's father Jonathan Angus films all the interviews.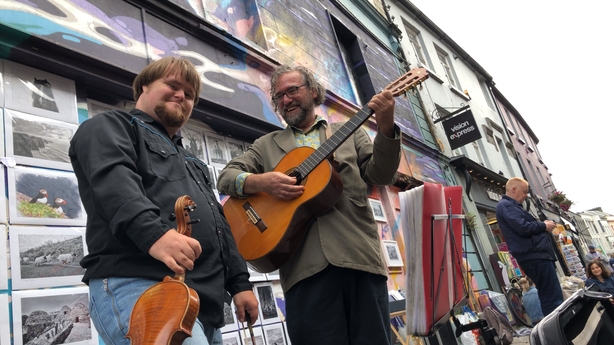 He said: "Fionn has gained so much from doing this. His confidence and level of spontaneity has improved.
"It's really quite challenging to be in the moment when you know a camera is looking at you and Fionn does it. But of course there's the meat of it.
"There's what it is that people are teaching us along the way about what's been important in their lives. Sharing that knowledge of the world has been a great gift to us both."
Fionn's latest interviewee was Connemara actor Dara Devaney, who he met at the recent Galway Film Fleadh.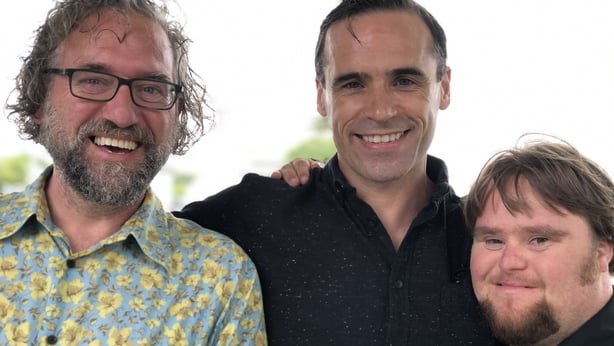 Mr Devaney, whose film Finky was premiering at the festival, told Fionn what he loved about his life.
"I think the fact that I have people that love me and that I love them back and that we can help each other. I think that's what I love best about my life," said the actor.
Other projects that the production company focuses on include Fionn's love of filmmaking, wildlife and comedy.
The father and son team are performing their comedy set as part of Science Showoff at the Edinburgh Fringe in Scotland in August.