A family from Co Meath has shared the personal story behind an old Irish phone box outside their home.
The phone box, outside Sandra Tully's house in Shallon near Julianstown, contains a defibrillator.
It was erected in memory of Sandra's husband, John, who died from a heart attack in 2017.
"Every morning John made me a cup of tea at 4.45am. But as it was a Saturday, he asked me to make him a cup. I went up to make the tea, put the kettle on and came back down and John was gone," Sandra explained.
"I got him down to the floor; I had just completed my CPR training. I continued with compressions. In hindsight, they told me I did 600 compressions to no avail," Sandra said.
After John's death, the family realised the importance of having access to a nearby defibrillator.
They held a truck-run to fund the cost of the defibrillator and the vintage-style phone box to store it in.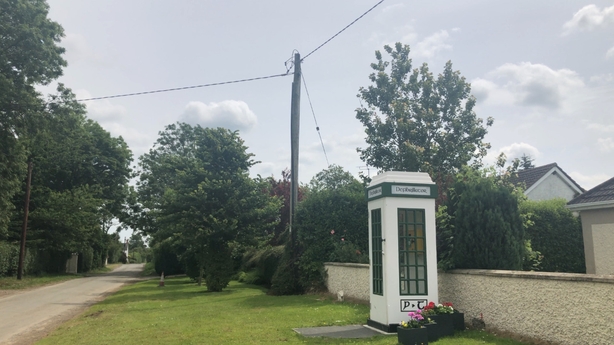 "One of the main reasons behind the box is giving back. We were only here a couple of weeks and people down the road were asking if we needed help and my dad would be helping them too. If something ever happens this will be here, just like my dad was, to help," said Conor Tully, John's son.
The phone box, which has become a local feature in Shallon, also reminds the family of an ongoing joke between Sandra and John.
"John used to say to me, 'why didn't you call me today?', and I would say, 'I had no credit'. He would say 'well why don't you buy some?' and I would say, 'I had no money'. He would then say, 'why don't you use a payphone?' and I would say 'there's no more payphones, they're long gone'. So every time we would go off for the day he would point out phone boxes to me."
The family recently carried out another truck-run to raise funds for another defibrillator for the area.