Orange water at south Dublin beaches is due to an algal bloom and is not connected to an overflow from the wastewater treatment plant in Ringsend at the weekend, according to Dún Laoghaire Rathdown Council.
Swimming bans are in place at a number of beaches around Dublin Bay due to the overflow, which follows heavy rain last weekend.
Dollymount Strand on the northside of Dublin Bay is affected by the ban, as well as Seapoint, Sandycove and the Forty Foot on the southside.
Separate bathing prohibitions are already in place at Sandymount and Merrion beaches because of poor water quality.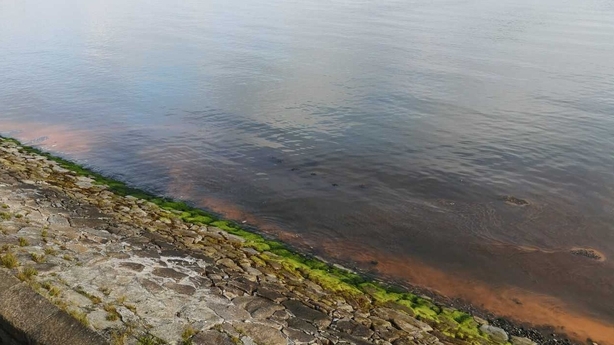 Images which were circulated on social media show that the water around the Sandycove and Seapoint area has turned a dark orange colour in places.
In a statement, DLR Council said tests have been carried out at Sandycove Beach which show this is due to a microalgae called Noctiluca scintillans and is not raw sewerage.
In a statement, the council said appearance of the non-toxic species "a natural summer phenomenon in response to long day length, high nutrients and warm water."
The water at Sandycove currently. Tests will take three days to come back so no swimming at Dun Laoghaire's main bathing spots during the (hopefully) fine weather on the way. pic.twitter.com/aeE9xiP0kF

— Louise Byrne News (@LouiseByrneNews) June 25, 2019
The statement added that further updates on water quality tests at Seapoint, Sandycove and the Forty Foot will be available as soon as they are available.
Meanwhile the Head of Asset Management at Irish Water, Sean Laffey, has said it is unfortunate that two bathing bans have been issued in the last two weeks and apologised for the inconvenience caused.
Speaking on RTÉ's Morning Ireland, Mr Laffey said the Ringsend treatment plan is operating as it should and the overflow from discharge tanks has been the result of exceptional rainfall events.
Mr Laffey said these rainfalls usually happened outside of summer months and the bathing season and he was hopeful that there would be no more events this summer.
He said the plant is being upgraded and will be able to take a higher volume from 2022, which would lessen the number of discharges.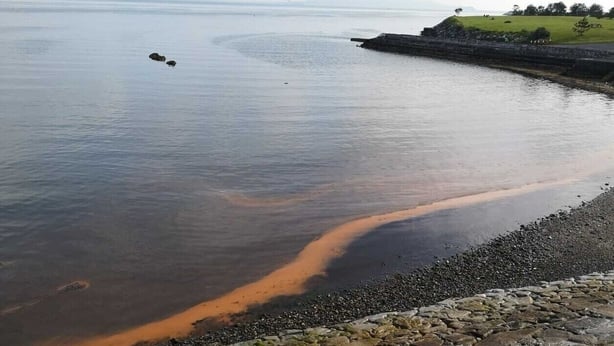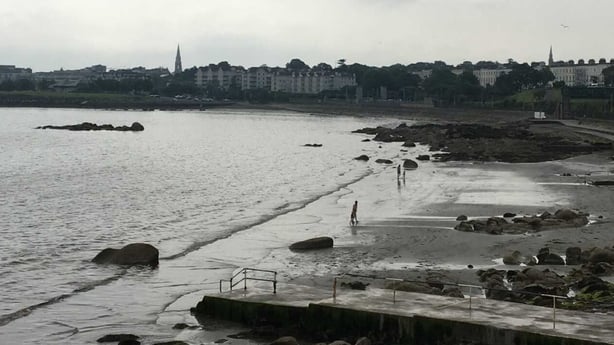 Yesterday, Dublin City Council said that the prohibition will remain in place pending testing of the water at Dollymount.
Notices warning bathers not to enter the water are to be put up at the beach.
Dún Laoghaire-Rathdown Council, which issued the notices for the southside beaches, said the ban is in place pending the results from tests of water quality.
The council has said the ban does not affect other beaches in the area or Dún Laoghaire Harbour.
The ban comes into place as Met Éireann forecasts higher temperatures for much of the country this week.
Temperatures may reach 27C on Thursday, before lower temperatures return at the weekend.