An event has been held in Co Sligo honouring the memory of over 40,000 people from the northwest who emigrated through Sligo Port between 1841 and 1851.
Taoiseach Leo Varadkar was among those in attendance at the National Famine Commemoration.
The population of Co Sligo was over 180,000 before the failure of the potato crop. It fell by one third as thousands of people left the northwest in that period.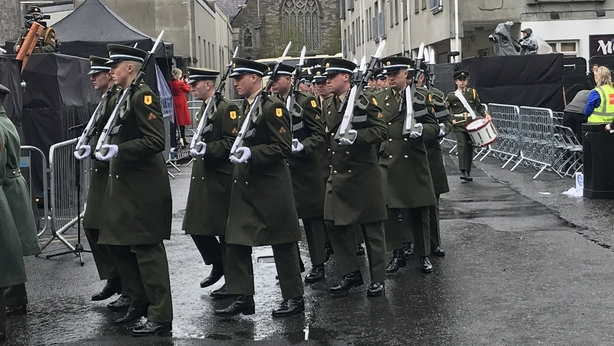 There was a small protest staged by the Sligo Women's Cervical Smear Action Group as the Taoiseach arrived at the event.
Mr Varadkar was greeted by the Chief of Staff of the Defence Forces, Vice Admiral Mark Mellett.
He then inspected a guard of honour from the 28th Infantry Battalion in Finner Camp in Donegal.