Handcrafted stations of the cross, which were started in Kenya nearly 60 years ago, are finally being completed in Ireland.
Elizabeth Ryan started making the stations of the cross in the 1960s for her local church in Molo, Kenya, when she was living there with her family.
"When she was in Kenya, we had no inclination that we would be living there forever. Sadly, when she came back from Kenya to Ireland she brought these with her to finish, but she was diagnosed with cancer and died in the mid-1980s," said Mrs Ryan's son Michael.
Mr Ryan decided to try to find someone in Ireland to complete his mother's work.
"She never finished them. But she left copious notes and all the material in each individual envelope to each station for somebody else to continue the work," he said.
He contacted Mary O'Reilly, who is part of the apostolic group in the Dublin Diocese.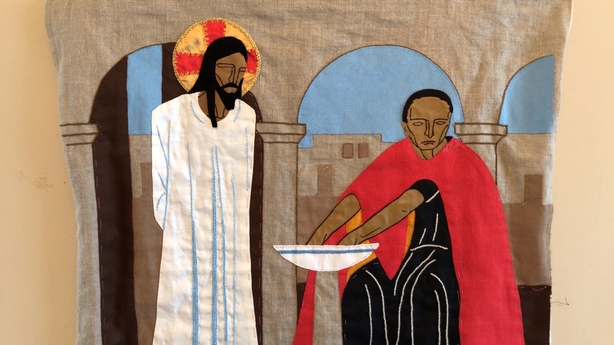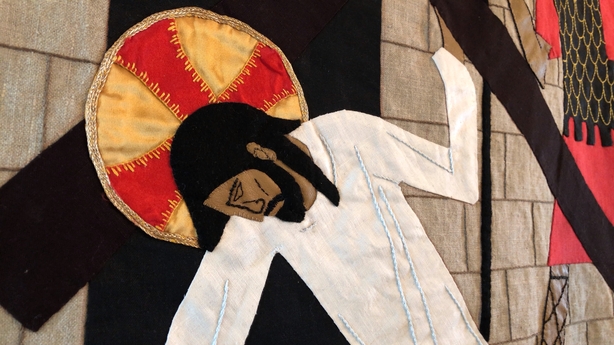 Ms O'Reilly is also a member of the Irish Patchwork Society and the Irish Guild of Embroiderers.
She said: "Elizabeth was so well organised that she left everything that was needed for us to finish the stations, all fabrics, threads, a notebook with details for each hanging, and photos of each station, so no possible mistake could be made.
"She must have got a message from God that she should leave everything in order for whoever should continue her 'Magnum Opus'."
It took Ms O'Reilly and her friends a year to complete Ms Ryan's project.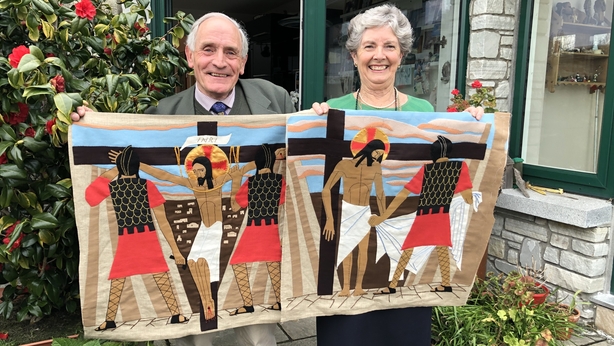 "I wonder had she ever thought they would be completed," said Mr Ryan.
"These wonderful ladies, I call them God's factory workers went on to complete the work. Eventually, the idea is that they would be taken back and presented to the church in Molo where they were destined for originally."
Before they travel to Kenya, the stations of the cross will be on display in St Anthony's Church in Clontarf in Dublin on 18 and 19 May.