A Syrian family has described the "amazing" welcome they have received in Ireland since becoming the first refugees to arrive here under a new community-led resettlement programme.
Zouheir Al Fakir, his wife Angham Younes and their eight-year-old daughter, Lorca, arrived in Ireland from Lebanon in December last year.
They are the first family to be selected for the Community Sponsorship Initiative (CSI), a model for refugee resettlement that was developed in Canada in the late 1970s.
It invites local communities to come together to support the effective resettlement and integration of refugees as an alternative to the traditional state-centred model. 
Dunshaughlin in Co Meath is the first community to take part in the pilot programme.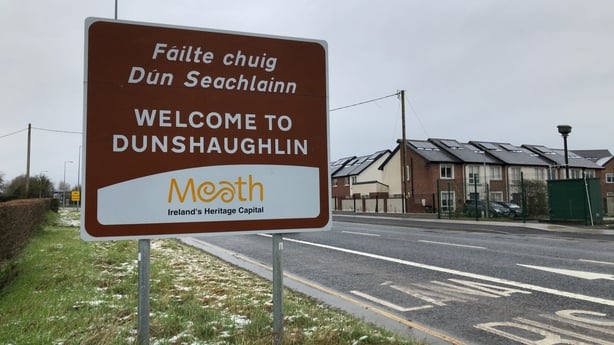 The nine-member Dunshaughlin Community Sponsor Group has undertaken to source accommodation, introduce the family to local services and provide a broad-based system of support for a period of up to two years.
"The love and the support of the community made us feel at home from the very beginning. We are never homesick. The town is amazing. It's so small and cosy. It's easy to make friends," said Angham.
Since their arrival, the family has become involved in various community activities, including regular participation in the local 'Park Run' on Saturday mornings.
Lorca attends 3rd class in St Seachnall's National School.
"It is incredibly rewarding to be involved in a project like this. There is a lot of bureaucracy to be overcome but everybody within our small group contributed," said Ciarán Murray from Dunshaughlin.
"Whether it was health, housing, education or finance, there was someone to take on the task and ensure it was done.
"We all got a buzz from working on it. Then to be rewarded, as such, with a really beautiful family, it has really been a fantastic experience."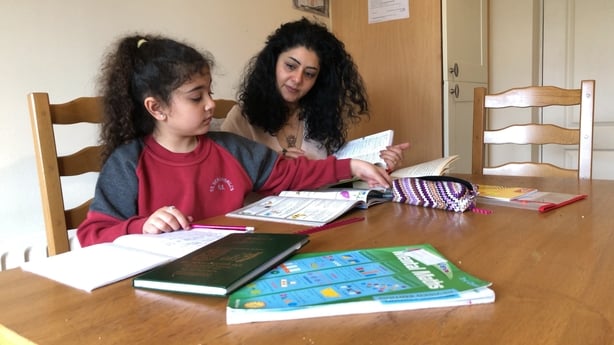 Angham, originally from Damascus, is a former press officer. Zouheir, who is from Daraa, worked as a TV producer on several entertainment programmes in the Middle East.
Like many Syrians living in Lebanon, their situation was becoming increasingly difficult eight years after the conflict in Syria started.
"I still can't find enough words to thank the people of Dunshaughlin. Thank you very, very, very much. You saved our lives," Zouheir said.
The CSI has been developed under the Irish Refugee Protection Programme (IRPP) in collaboration with key civil society organisations, including UNHCR Ireland, NASC, the Irish Refugee Council and the Irish Red Cross.
Minister of State with special responsibility for Equality, Immigration and Integration David Stanton said: "Hearing of this family's experiences in Syria is a timely reminder of the need to find alternative pathways for admission, like community sponsorship, for those who have lost everything and need our help to start again in a safe and supportive community environment.
"My goal is to have ten Community Sponsorship Groups with the aim of resettling 50 refugees. Each group will help a refugee family to start a new life here in Ireland.
"I am calling on communities across the country to extend the hand of friendship to a refugee family and work alongside us to make this a reality. Community engagement and leadership will drive the success of the initiative.
"Dunshaughlin can provide a model for others to follow and I look forward to further announcements of community involvement in the near future."
Earlier this week, the Al Fakir family attended a public meeting in Lismore, Co Waterford, where preparations are being made to welcome another Syrian refugee family later this year.
We need your consent to load this rte-player contentWe use rte-player to manage extra content that can set cookies on your device and collect data about your activity. Please review their details and accept them to load the content.Manage Preferences